Golden Tate -- Russell Wilson Shoulda Stopped Wife-Bangin' Rumors ... 'It's a Bunch of Bulls**t'
Golden Tate
Russell Wilson Shoulda Stopped Wife-Bangin' Rumors
'It's a Bunch of Bulls**t'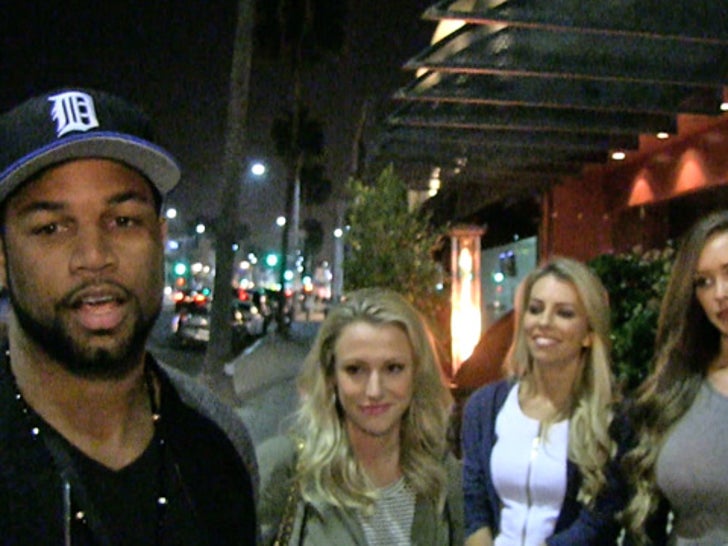 Golden Tate is pissed that Russell Wilson didn't IMMEDIATELY put a stop to the rumors that he banged his former QB's wife -- telling TMZ Sports, "It's sad that he's letting it go on."
The ex-Seattle Seahawks WR (who now plays for the Lions) was out in Bev Hills Wednesday night with some friends -- and made it clear the wife-bangin' rumors are "a bunch of bulls**t."
But it's obvious Tate holds Wilson partly responsible for letting the rumors spiral out of control in the first place.
Of course, after the rumors began last year, the Seahawks got rid of Tate ... and Wilson and his wife announced they were breaking up.
We asked Golden if he thinks Russell actually believes the rumors -- to which Golden replied, "I don't know what he believes."
Tate says the two still talk -- "we're still alright" -- and adds that he wishes the best for Wilson.
But get this ... we also asked Golden, who had one helluva year in Detroit, if HE would've made the catch that Ricardo Lockett couldn't at the end of the Super Bowl ... guess what Tate says.