NBA's Alex Len -- Wrecks BMW In Brutal Crash (Photo)
NBA's Alex Len
Wrecks BMW In Brutal Crash
(Photo)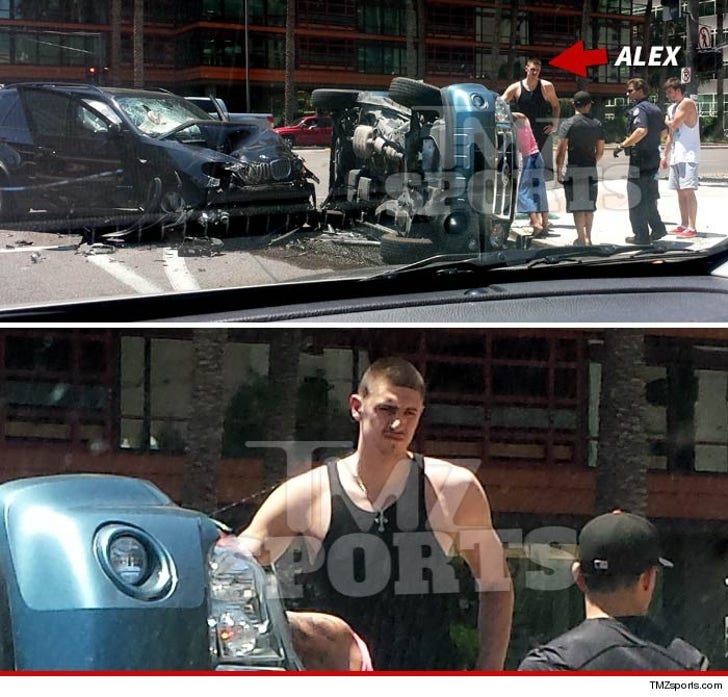 EXCLUSIVE
Phoenix Suns player Alex Len -- the 5th overall pick in the 2013 NBA Draft -- was involved in a bad car crash in Arizona yesterday ... in which another car was flipped on its side ... TMZ Sports has learned.
A witness tells us ... Len was driving a black BMW SUV which collided with a blue Ford around 1:15 PM in Phoenix.
The witness says it appeared as if Len (pictured in the black tank top) was trying to help the other driver ... in the moments following the collision.
Emergency personnel raced to the scene. It didn't appear as if Len suffered any major injuries. No word on the condition of the other driver.