Johnny Manziel's Lawyer Accidentally Texts Reporter About Drugs, Crash, Dom. Violence Plea
Johnny Manziel's Lawyer
Accidentally Texts Reporter
Re: Drugs, Crash, Dom. Violence Plea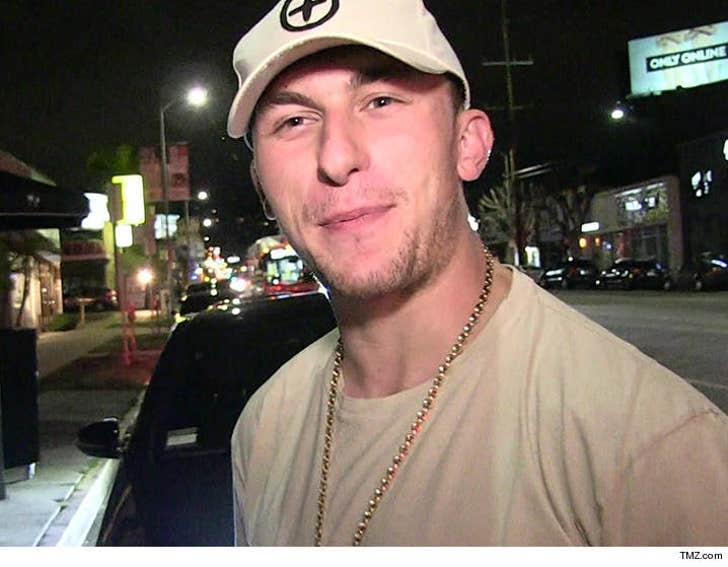 Breaking News
Johnny Manziel's attorney accidentally texted an AP reporter about Johnny's domestic violence case, alleged drug use and more ... in one of the most epic screwups of all time.
The AP reporter had reached out to Bob Hinton seeking a comment on Johnny's hit-and-run case. What the reporter got back was a lengthy message he wasn't supposed to see ... a message intended for another attorney.
-- Hinton suggested Manziel would be in trouble if one of the terms of the plea deal included drug testing ... saying, "Heaven help us if one of the conditions is to pee in a bottle."
-- In the text, Hinton also refers to a receipt from a Dallas head shop called The Gas Pipe -- suggesting Johnny spent $1,018.77 at the shop, which sells everything from pipes to bongs and other stoner stuff.
-- Hinton also said there was "conflict" as to whether Johnny actually went to police after his alleged hit-and-run crash Monday night.
As TMZ Sports reported, the Dallas PD initially said they had no report of an accident involving Manziel ... but hours later said they did. It was weird.
The AP says Manziel's lawyer threatened to sue them if they published the info from the accidental texts.
Clearly the threat didn't work.