Will Smith's Killer Sues NFL Star's Widow, You Ruined My Life
Will Smith's Killer
Sues NFL Star's Widow
... You Ruined My Life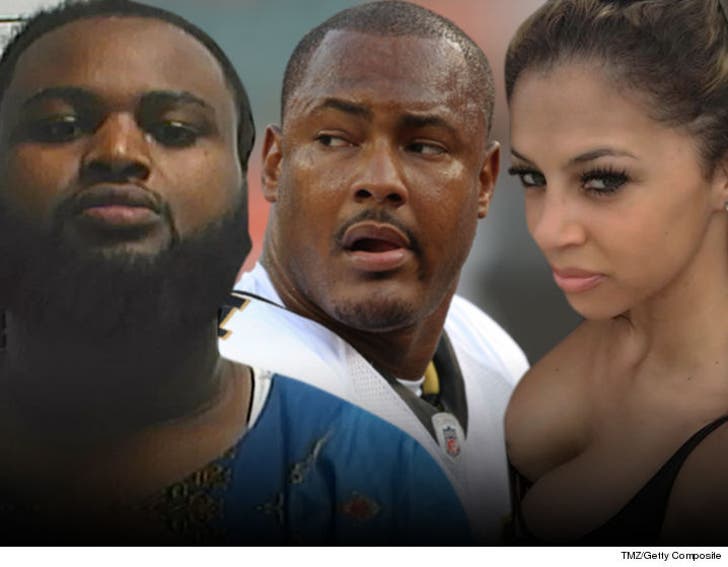 Breaking News
The man convicted of shooting and killing ex-NFL star Will Smith is now suing Smith's widow in civil court -- claiming it was Will who triggered the violence that fateful night and ruined his life.
Cardell Hayes is suing Racquel Smith, the estate of Will Smith and others over the events from April 9, 2016 ... when Hayes shot Smith in New Orleans following a road rage incident.
In the suit, Hayes says Smith was very drunk when he began dangerously taunting him on the road that night ... culminating in Hayes slamming his car into Smith's vehicle.
Hayes says Smith threw a drink in his face and punched him while one of Smith's associates tried to club him with a weapon.
Hayes says Smith went back to his car, grabbed a gun and shot at him multiple times.
Cops say they found a loaded gun in Smith's car that night -- but prosecutors had said there's no evidence he ever fired it during the altercation.
Hayes was eventually convicted of manslaughter and could face up to 40 years in prison. Sentencing is set for later this month.
Meantime, Hayes is suing the Smiths in civil court for the assault, severe emotional distress, loss of enjoyment of life and more.
Yeah, Hayes killed Smith ... but that doesn't mean Smith [really Smith's estate] can't also be found liable for his actions that night.