Lawrence Taylor DUI Video: NFL Star Bombs Sobriety Tests Before Medical Emergency
Lawrence Taylor DUI Video
NFL Star Bombs Sobriety Tests
... Before Medical Emergency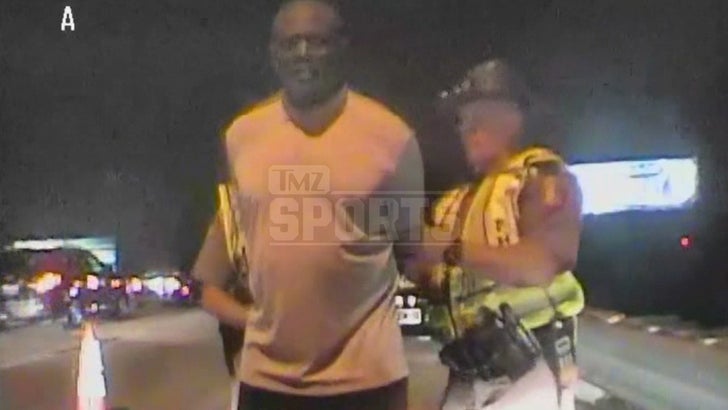 TMZSports.com
TMZ Sports has obtained the Lawrence Taylor DUI video from the night he crashed into a cop car on a Florida highway ... and it shows the NFL legend was wobbly and confused before having a medical emergency while in handcuffs.
Taylor was detained by cops in Sept. in Palm Beach after he slammed his Bentley into a police cruiser and a trailer around 5:30 PM.
Officers put Taylor through multiple field sobriety tests -- including walk the line and balance on one foot. You can see in the video ... it did not go well for LT.
Taylor was arrested on the spot for DUI -- but while in custody, he started to breath heavy and wail in pain. Cops called an ambulance and LT was transported to a nearby hospital for treatment.
He recovered and later pled guilty to 1 count of DUI causing injury to person or property. LT was sentenced to 1 year probation and ordered to stay completely sober from drugs and alcohol during that time.