NBA's Sterling Brown is Suing Milwaukee Police Over Stun Gun Arrest
NBA's Sterling Brown
Suing Milwaukee Police ...
Over Stun Gun Arrest
Milwaukee Bucks player Sterling Brown has filed a lawsuit against the Milwaukee police officers who hit him with a stun gun during a January arrest.
In the suit, obtained by TMZ Sports, Brown claims he feared for his life as officers shoved him, tased him and stomped on his leg ... in a dispute over a parking space.
As we previously reported, Brown was confronted by a group of Milwaukee Police Dept. officers around 2 AM on Jan. 26 outside of a Walgreens -- where his car was parked in two handicap spaces.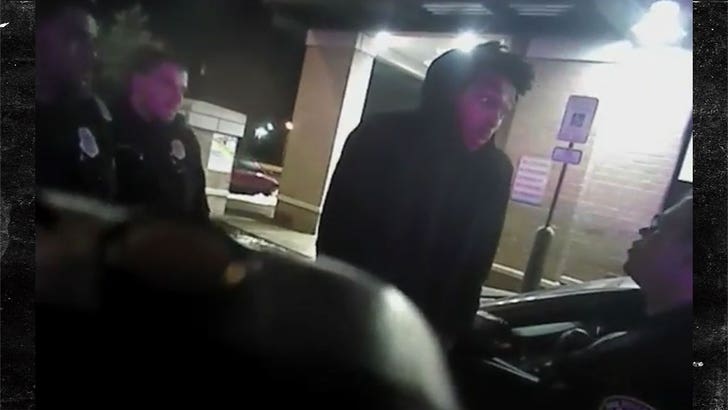 1/26/18
Cops aggressively approached Brown and escalated the situation -- ultimately choosing to take him down by force ... and tasing him.
In his suit, Brown claims ... "shortly after Defendants threw Mr. Brown to the ground, [one of the officers] used his right foot to stomp on Mr. Brown's leg. Then after the Taser was shot into Mr. Brown's back, [the officer] proceeded to stomp on Mr. Brown's leg with both feet."
Brown has now sued the City of Milwaukee -- along with the police chief -- and the 8 officers he believes were involved in the incident for excessive force and unlawful arrest.