'Idol's' Randy Jackson to LeBron James, Just Take My Money
'Idol's' Randy Jackson
To LeBron James:
Just Take My Money!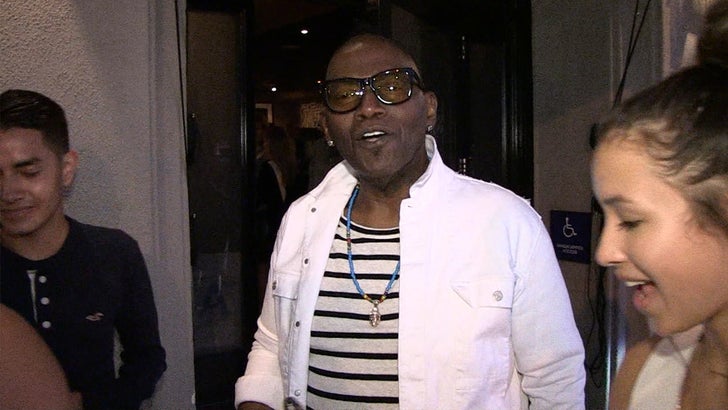 TMZSports.com
LeBron James just boosted the price of L.A. Lakers tickets in a HUGE way -- with rich stars like Randy Jackson admitting they would pay a bloody fortune to see Bron play at Staples Center.
"[I would pay] anything to see LeBron, dude ... one of the greatest players ever," the former "American Idol" judge just told us outside of Craig's in L.A. ... "I love him. I can't wait to see him."
By the way, season ticket prices on sites like StubHub have reportedly doubled since the announcement about LeBron ... with one buyer paying close to $200,000 for the upcoming season.
Also, Jackson said he'd love to work with LeBron if The King wants to get into music while he's in L.A. -- so, dude's got options.