Justin Bieber & Hailey Baldwin Party with Locals in the Bahamas
Justin Bieber & Hailey Baldwin
Engagement Rager Sparks Dance Off!!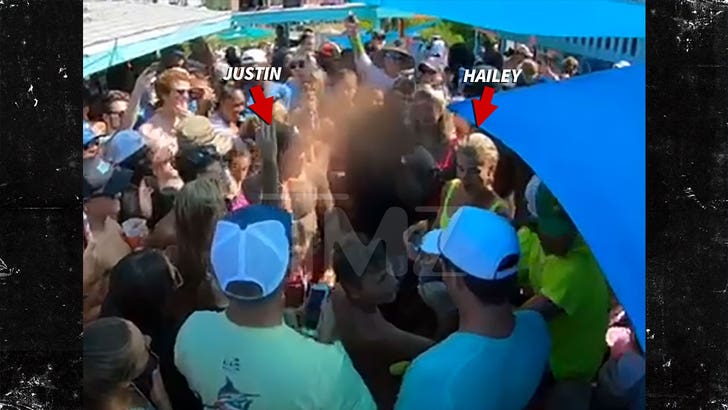 TMZ.com
Justin Bieber got challenged to a dance off by some little kid and the Biebs happily responded ... with his new fiancée, Hailey Baldwin, front and center watching it all go down.
Justin and Hailey kept celebrating their engagement Sunday with a bunch of locals at Nipper's Beach Bar & Grill in the Bahamas. They had already danced their little hearts out on the beach ... but kicked things up a notch with a huge crowd.
Look closely ... Hailey's wearing her massive rock, which she adjusts while holding a drink. Justin's so pumped up after accepting the dance challenge he gets the entire crowd amped up too.
TMZ broke the story ... Justin proposed to Hailey in front of guests at the resort they're staying at while vacationing in the Bahamas.