Ronda Rousey Says Daniel Cormier Is Best UFC Fighter 'Right Now'
Ronda Rousey
Cormier's the Best UFC Fighter
... At Least 'Right Now'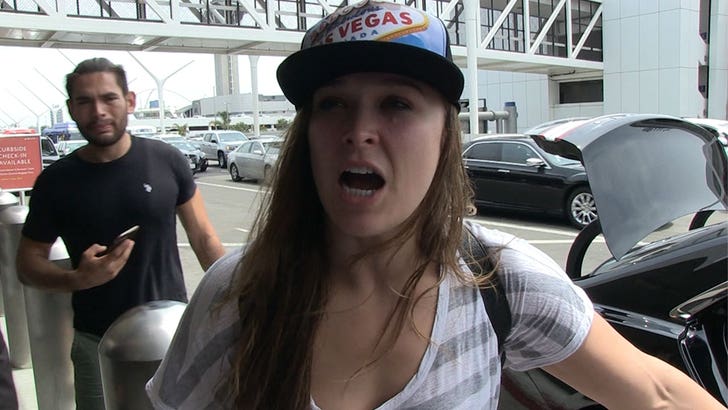 TMZSports.com
Ronda Rousey stopped short of giving Daniel Cormier G.O.A.T. status -- but tells TMZ Sports the UFC's new "champ-champ" is definitely the best in the game "right now."
The newly inducted UFC Hall of Famer was at LAX on Monday where we asked if DC's victory over Stipe Miocic at UFC 226 cements him as the best to ever step in the Octagon.
"I think right now, yeah," Ronda said ... emphasizing the words "right now."
"He's the best in the game right now."
Don't get it twisted -- there was no disrespect ... in fact, Ronda praised Cormier for all of his accomplishments. She considers him a friend. Nothing but love.
"That one will be hard to watch ... I hate watching friends of mine fight!"