LaVar Ball Says He and LeBron Could Take Over Hollywood Together
LaVar Ball
Me and LeBron
Could Take Over Hollywood Together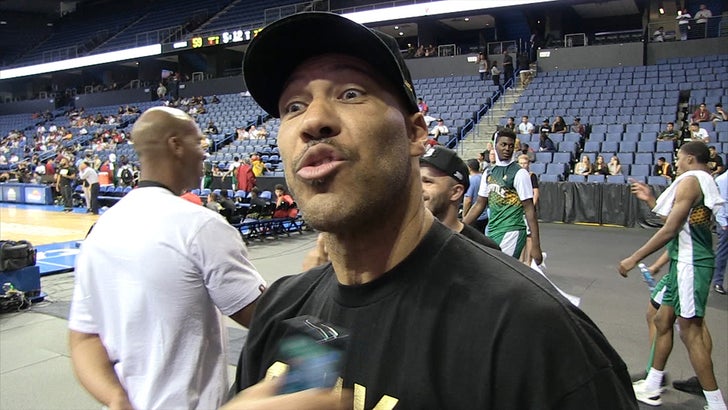 TMZSports.com
LaVar tells TMZ Sports ... don't rule it out.
The Big Baller was at his JBA league event in Ontario, CA where we asked if LaVar had plans to get in on all of the Hollywood power meetings LeBron has been taking in Los Angeles.
Lonzo's dad told us a meeting with Bron ain't a priority ... right now ... but he's excited about the possibility of teaming up with King James down the line.
"In Hollywood, anything's possible," LaVar says ... "We hook up together maybe become something more powerful. But it's all good!"
We also asked LaVar about Lonzo's health surrounding his knee injury -- and he assured us, "Lonzo's getting better and better."
"If he needs surgery, he'll get it ... if he don't, he won't. But they're gonna fix it. He'll be fine."