Logan Paul Says Aaron Paul's a 'Bully,' I'd Beat Your Tiny Ass!
Logan Paul
Aaron Paul's a 'Bully'
... I'd Beat Your Tiny Ass!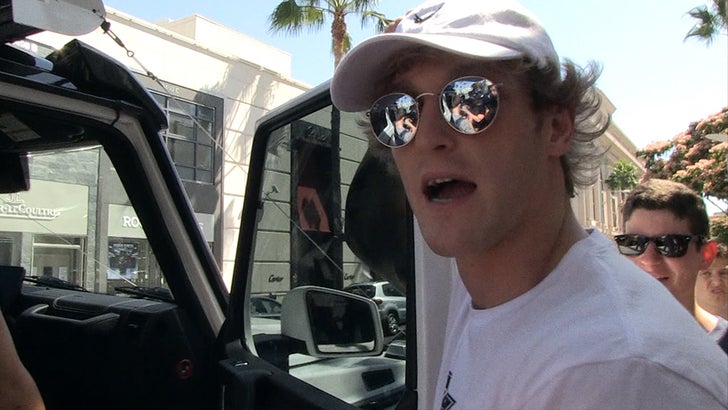 TMZSports.com
Same last name ... but NO love between Logan Paul and "Breaking Bad" star Aaron Paul -- with Logan telling TMZ Sports he would beat Aaron's ass if they ever came face-to-face.
Their beef goes back a few months ... when Aaron trashed Logan for his video stunt gone wrong in the suicide forest in Japan. Aaron told Logan to "go rot in hell."
Now, Logan is firing back ... calling Aaron an "Internet bully" -- and warning the actor that if he REALLY wants a piece, he'll end up getting hurt.
Of course, Logan is training for a real boxing match against video game/YouTube superstar KSI next month in England ... and Logan tells us it's going to be one of the biggest pop culture events of the year.