Darrelle Revis Takes Smokin' Hot Date Mia Kang To ESPYs, Are They A Couple??
Darrelle Revis
Dating Smokin' Hot Model?
'Wouldn't You Like To Know'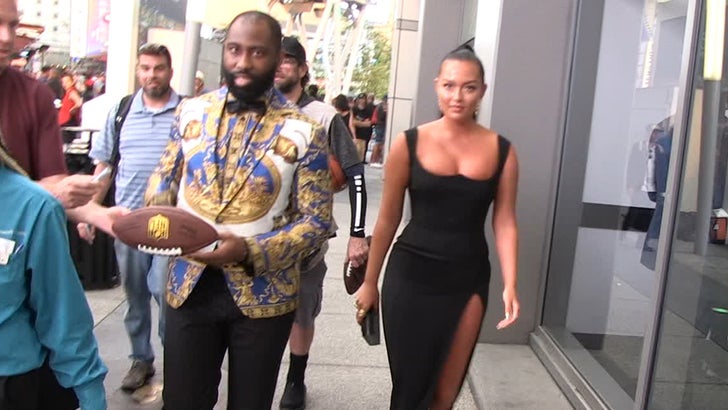 TMZSports.com
Darrelle Revis gave us a glimpse into his life after football Wednesday night ... and it looks good. REALLY good.
The newly retired cornerback showed up to the ESPYs with Sports Illustrated swimsuit model and pro MMA fighter Mia Kang as his arm candy ... and the two looked VERY coupley.
Are they dating for real? Mia wouldn't spill the beans ... but, Revis did say the two already have a second date planned.
"She said she's going to kick my ass soon," Revis says. "So, I'm looking forward to it."
Sure beats jammin' receivers during the dog days of training camp, right D.R.??
BONUS: Revis tells us there's one team he wants to go into the Hall of Fame with when he eventually gets in ... and his choice might make Tom Brady a little sad.