Tyron Woodley Rips Conor McGregor, Fake Mobster and Terrible Role Model
Tyron Woodley
Rips Conor McGregor
Fake Mobster and Terrible Role Model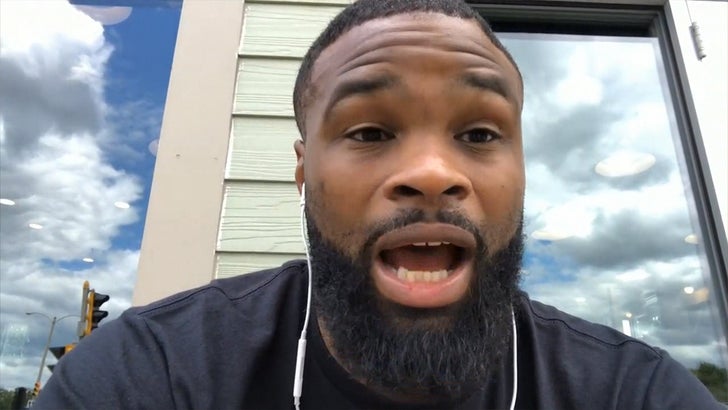 TMZSports.com
Tyron Woodley is going in on Conor McGregor -- saying his "larger than life mobster" image is a front ... and he's sick and tired of watching the guy act like a fake, tough guy.
We spoke with the UFC welterweight champ about Conor's plea deal in his bus attack case -- and Woodley says the lack of any serious punishment is par for the course when it comes to McGregor.
Tyron's bigger issue ... "At some point, we have to go back to the f**king sport."