Austin Rivers Gives Advice To Bronny James On Being A Famous NBA Son
Austin Rivers To Bronny James
Being A Famous NBA Son is Tough
... Here's My Advice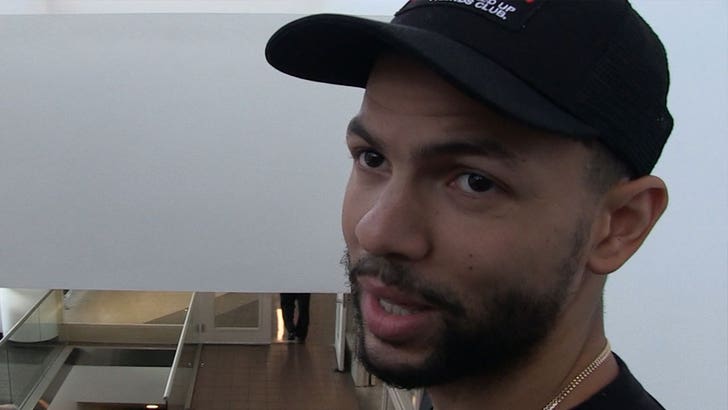 TMZSports.com
Austin Rivers can't imagine how hard it'll be for Bronny James to grow up as LeBron's son ... but he's offering advice, telling TMZ Sports, "Just focus on being the best him he can be."
We got Austin -- who lived in Doc's shadow his whole life -- at LAX, when we had to ask ... how is it really going to be for LBJ Jr. to grow up as a famous NBA son in the basketball world??
Rivers doesn't sugarcoat it ... saying it's going to be brutal.
But -- A.R.'s got a blueprint for Bronny to follow.
"Don't focus on trying to be LeBron James," Rivers says. "I didn't focus on trying to be Doc. I just tried to be myself."
Austin seems to think Bronny's got a huge future regardless ... dishing out praise for what he's seen from the King's kid so far -- including giving a high grade for his first-ever dunk.