Fabricio Werdum Says Khabib 'Will Kill' Conor McGregor
Fabricio Werdum
Khabib 'Will Kill' Conor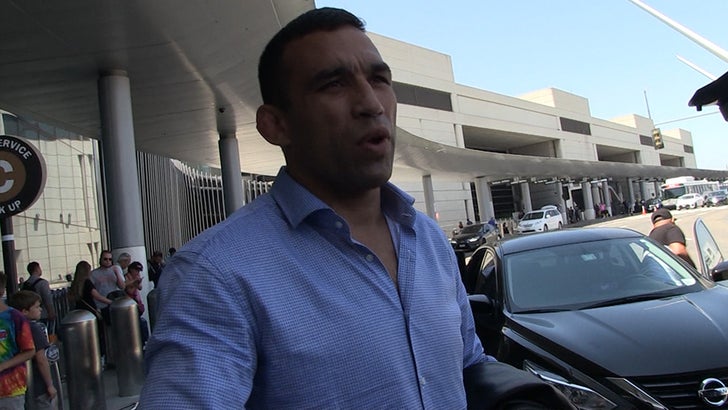 AUGUST 2018
TMZSports.com
The 41-year-old legend was at LAX when we asked to pick a winner in the upcoming superfight -- and Werdum didn't hold back.
"I think Khabib will kill Conor McGregor," Fabricio told us ... "For sure."
Werdum says when it comes down to it, Khabib is a great fighter and built tougher than his Irish opponent.
Not everyone agrees with Fabricio ... UFC Hall of Famer Urijah Faber is going with McGregor -- telling TMZ Sports he's got one major advantage Khabib won't be able to overcome.
It's all set to go down October 6 in Las Vegas.