Nikki Glaser Says Blake Griffin Could Be a Pro Comedian, I'm Serious!
Nikki Glaser
Blake Griffin Could Be a Pro Comic
... I'm Serious!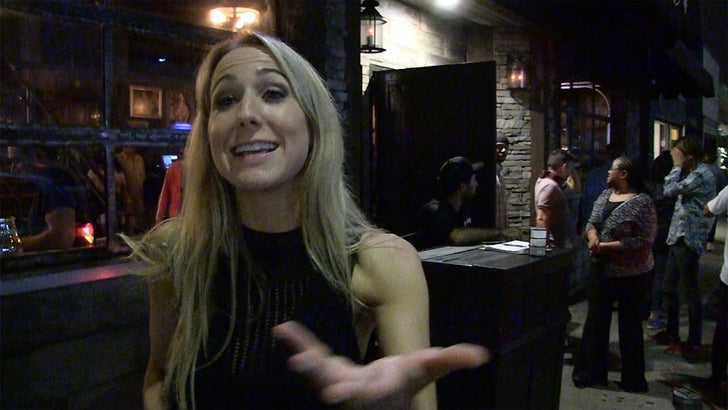 TMZSports.com
If hoops don't work out for Blake Griffin ... he's got the official stamp of approval from comedian Nikki Glaser to move to the stand-up mic -- 'cause she's telling TMZ Sports Blake is LEGIT funny.
"Oh, he could totally be a comedian if he wanted to be," she says. "I wouldn't say that about anyone."
Remember ... Blake went head-to-head in a roast battle with Jeff Ross earlier this summer -- and killed it ... telling Jeff at one point, "You're such a bald piece of sh*t. It honestly looks like we both got f**ked over by the Clippers."
Nikki just so happened to be a judge for that battle ... and when we got her outside Hollywood Improv earlier this week -- she says she was straight-up mad that B.G. was so good.
"You see someone that handsome and just that talented in his own profession and it's like, 'Stay in your lane!'" Nikki tells us.
"And, you want him to be bad at comedy. You want someone that's killing it in their own life, tall and has everything -- you want them to be not funny, and then he was really funny. Like, really funny."
FYI ... Nikki gave the winning nod to Ross in the battle -- and now it looks like we know why.