Brett Favre Says He Loves Conor McGregor, Predicts He'll Beat Khabib
Brett Favre
Huge Conor McGregor Fan
... He'll Beat Khabib!!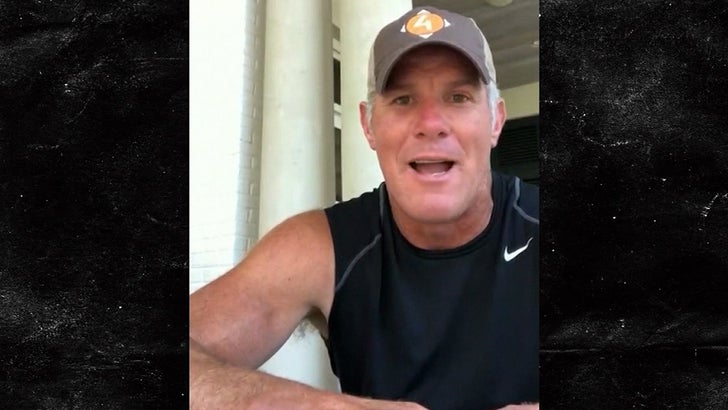 TMZSports.com
Oh yeah ... and he told us who's gonna win too.
TMZ Sports recently spoke to Favre -- who just took a family vacay to Ireland -- about his UFC obsession ... particularly the Notorious.
"I like watching the guy fight. Love watching the guy fight. I think he's a hell of a fighter."
"I gotta go with my guy, McGregor. I'm looking forward to it."
We say pretty sure 'cause, even though #4 is confident Conor will get it done, he's still leaving a little room for the bear-wrestling mauler to score what Favre thinks would be an upset.
"In the UFC, you never know. You never know."