NFL's Dante Fowler Sued By Attack Victim, I'm Injured and Humiliated
NFL's Dante Fowler
Sued By Attack Victim
... I'm Injured and Humiliated
The man who got beat up by Jacksonville Jaguars defensive end Dante Fowler claims he needs surgery to repair his injuries from the 2017 attack ... so now he's suing the NFL player.
As we previously reported Fowler confronted and attacked Alvin Trotman on July 18, 2017 after a dispute in an apartment complex parking lot in Florida.
Trotman claims he was innocently strolling through with groceries when he witnessed Fowler almost hit another car. Trotman admits he made a comment to Fowler, who then got out of his car and said, "What did you say, bitch?"
Trotman says Fowler punched him in the face, stomped on his prescription glasses, stole his grocery bag and threw it in a nearby lake.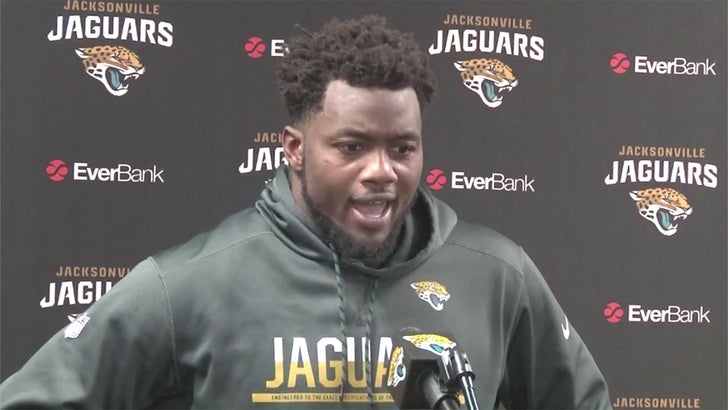 JULY 2017
WTLV
But, Trotman says he's still really injured from the attack -- with damage to his back and a torn rotator cuff that requires surgery.
Trotman also claims he suffers from humiliation and mental anguish, and he wants Fowler to pony up a check to make things right.
Fowler is currently in the middle of a 4-year $23 million contract -- so he can probably cover the dude's grocery bill.