LaVar Ball Says he Has No Relationship With LeBron James
LaVar Ball
I Have Zero Relationship
With LeBron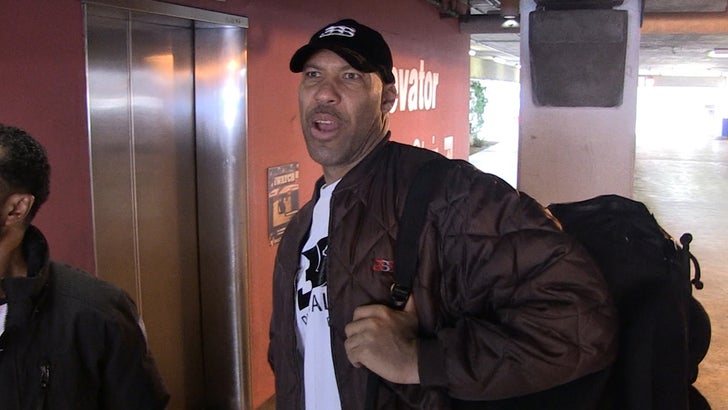 TMZSports.com
How's the biggest sports dad on the planet coexisting with the biggest athlete in the universe??
Quietly ... 'cause LaVar Ball tells TMZ Sports he and LeBron James stay outta each other's way in Los Angeles -- and things have gone along just fine.
"I really don't have a relationship with LeBron," the big Baller says.
"I like it. He ain't done nothing bad to me, I ain't done nothing bad to him. So, as long as we good, we'll be all right."
Of course, that's music to Luke Walton's ears ... 'cause when Bron bolted from the Cavs to play with Lonzo and the Lakers -- how LaVar would fit in the picture was on everyone's mind.
Seems LaVar is playing nice for now ... although he did issue an ultimatum to L.A.'s coach when we got him at LAX -- saying if Luke doesn't play Zo more than 35 minutes a night, his job is in jeopardy.
"If he keep playing Lonzo a lot -- over 35 minutes -- he'll stick around," Ball says. "Less, he won't."