Michael Strahan to Clemson, I'll Pay for Real Lobster Dinner!
Michael Strahan
To Clemson Football ...
I'll Pay for Real Lobster Dinner!
Michael Strahan wasn't impressed with President Trump's fast food spread for the Clemson football team -- so he's offered to reach into his own pockets to pay for a LOBSTER DINNER for the champs.
"I personally ... I would like to invite the Clemson football team here for a great meal," the ex-NFL superstar said on "Good Morning America."
"Whoever can make it, we'll hook you up with lobster ... whatever you want we'll take care of you."
"We gonna give you the proper meal that you deserve because that was one great game, a great accomplishment."
When asked who was gonna pay for it, Strahan replied -- "It's out of my pocket guys. I'll pay for it. No problem."
Strahan can certainly afford it ... besides making more than $75 mil during his NFL career, he signed a massive deal with ABC back in 2016 worth well into the 8-figures.
As for Trump, seems his fast food party was a hit -- with Clemson's star QB Trevor Lawrence telling TMZ Sports the spread was "awesome" and that he had a great time.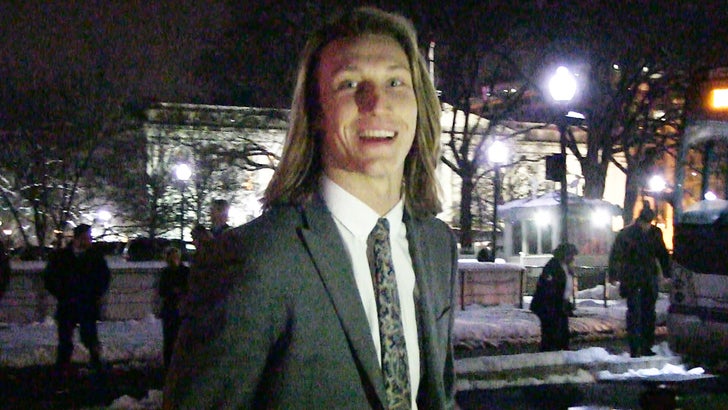 01/14/19
TMZSports.com
Trump says he personally sprung for the meal -- which included grub from McDonald's, Burger King, Domino's and Wendy's.
The food was served on silver platters in between gold candelabras.