Zion Williamson's Blown Out Nike Shoe is Missing, $250,000 Mystery!
Zion Williamson
Blown Out Nike Shoe Is Missing
... The $250,000 Mystery!!!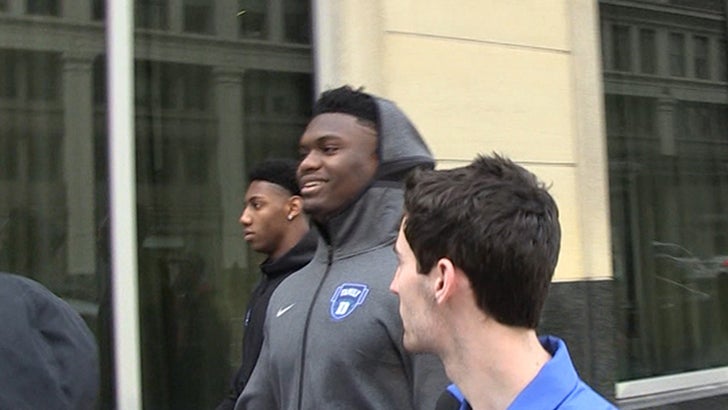 MARCH 2019
TMZSports.com
No one seems to know the location of Zion Williamson's infamous blown-out Nike sneaker -- not Zion, not Duke, not even Nike ... and it's a huge problem considering it's worth around $250,000!!!
Of course, Zion exploded his left PG 2.5 PE sneaker during the Feb. 20 game against North Carolina -- injuring his knee in the process. Thankfully, he's better now.
So, when we spotted Zion and his Duke teammates in Washington, D.C. the other day, we asked the 18-year-old straight up ... who's got the shoe?
Zion smiled and told us, "Uh, ask coach about 'em."
So, we did! We hit up the Duke athletic dept., and a rep told us they have no idea where the shoes ended up.
Next call was to Nike -- maybe they have the shoe, right?
A Nike spokesperson told us ... "We're thrilled to see Zion returning to the court. After working closely with the Duke Basketball team to examine the issue, we are confident this was an isolated incident. We continue to work with Duke, and all of our partner programs, to ensure we are providing the best product for their athletes."
When we again asked who currently possessed the busted sneaker, Nike told us ... "I don't have any more information [on the location of the shoe]."
WHY HAS THIS BECOME SUCH A MYSTERY?!!
Ken told us the shoes are INSANELY collectible -- and could fetch more than $250,000 on the open market!!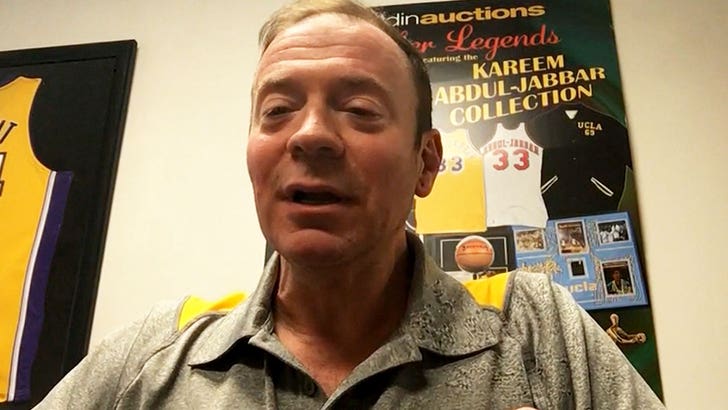 TMZSports.com
In fact, Ken believes the blown out shoe plus the matching intact sneaker are "the most famous pair of sneakers in the world, period. End of story."
Which brings us back to the original question ... WHERE ARE THE SHOES?!