Roger Stone Makes Strip Club Appearance to Raise Cash for Defense
Roger Stone
The Naked Truth ...
Strip Club Gigs Paying My Defense!!!
Roger Stone is under the gun and under-funded for his legal defense -- so, ironically, he's ripped a page out of Stormy Daniels' playbook -- making big money at a Virginia strip club.
Don't worry, President Trump's former campaign adviser remained fully clothed Saturday night at Papermoon Southside Gentleman's Club in Richmond. He was the guest of honor, though ... taking photos with fans and signing autographs ... sometimes right on dancers' asses.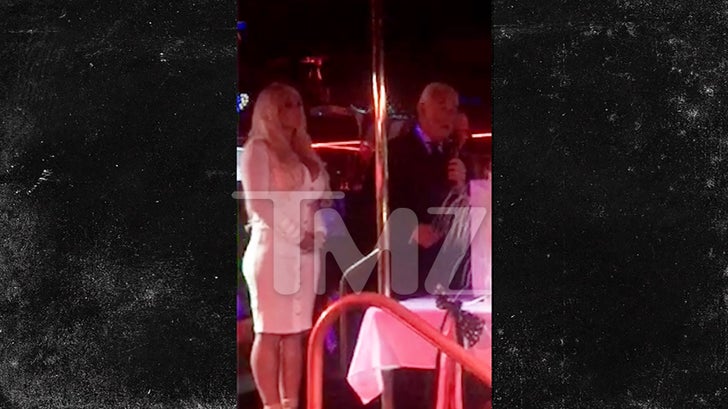 TMZ.com
The club's director of special events, Mike Dickinson, tells TMZ ... Roger was paid a flat fee to show up for the night and do quick meet-and-greets with fans. Entry to the event was $25 a pop, and that included a photo and autograph, if you wanted one. All in all, Dickinson estimates Stone was able to raise high 5-figures for his legal defense against a 7-count federal indictment.
He's pled not guilty to all the charges -- and touted that again during the strip club appearance.