Aaron Carter Insists He's Mentally Stable And Needs An Assault Rifle
Aaron Carter
I Am Mentally Stable ...
Here's Why I Need An Assault Rifle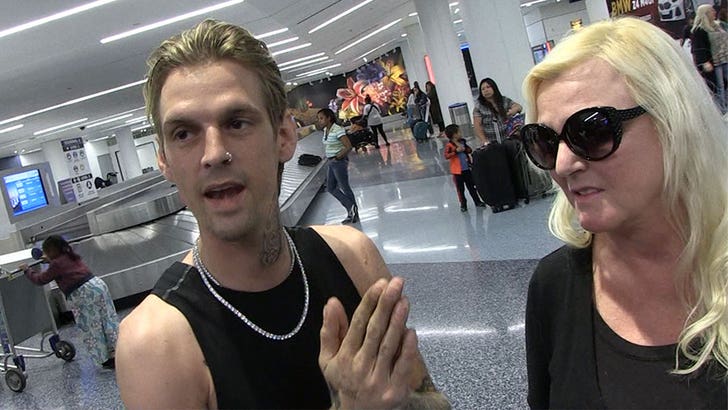 TMZ.com
Aaron Carter's tackling 2 hot button issues ... mental health, specifically his own, and gun control laws -- and insisting it's not only safe for him to own assault weapons but an absolute necessity.
The singer and his mom were at LAX when we talked to him about his recent revelation that he got his license to own a gun. Aaron says he aced his background check, but the fact is police have made several wellness checks to his homes in recent years -- mostly because loved ones were concerned about his mental health
Waiting for your permission to load the Instagram Media.
That's all behind him, apparently, because Aaron told us his mental stability is off the charts right now. In fact, he got a little defensive, saying on a scale of 1 to 10 ... his mental stability is "infinite" -- despite all he's been through over the years. His mom agreed.
As for why Aaron feels the need to own assault rifles ... his mother gives an interesting reason, and it's supported by a story in the family's history, at least according to Aaron.
Aaron says he's all good now though and, apparently, the feds agree.