Dick Vitale Says He's Cancer Free After Recent Scan Results
Dick Vitale
Cancer Free, Baby!!!
... Recent Scans Show
Dick Vitale just scored the first win of March Madness -- the legendary college hoops analyst announced that his recent scans came back clean ... meaning he's cancer-free!!!
Dickie V got his positron emission tomography (PET) scans done on Tuesday ... a procedure that detects early signs of cancer and other diseases.
While he waited for his results, Vitale admitted he was nervous ... and asked his fanbase to send thoughts and prayers.
The good vibes certainly helped ... 'cause the 82-year-old revealed the scans showed no signs of cancer!!
"OMG ALL THE PRAYERS many of (you) have sent have been answered as DR Brown who heads my cancer TEAM called & said PET SCAN came back that NO CANCER is showing," Vitale said on Twitter.
This is great news for Dickie V, who has been challenged with two types of cancer recently -- in the last year, he was diagnosed with lymphoma and melanoma.
Throughout his journey, he's received nothing but support from fans ... getting an emotional standing ovation in December at the Baylor vs. Villanova game.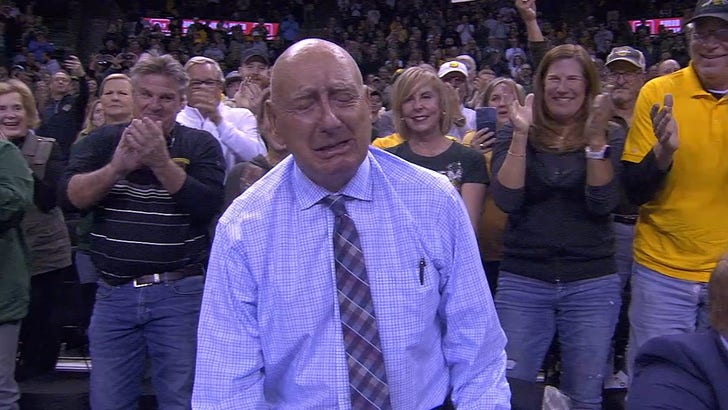 Courtesy of ESPN/ABC
"I feel like a coach playing for the Final 4 has a PTPer hit a shot at buzzer," Vitale added.
"My MARCH MADNESS starts with a W baby!"
Now, Vitale gets to rest up and recover in time for the 2022-23 season ... and hoops fans will be more than happy to have him back.