Kanye West Reignites Custody War with Kim, Pete Davidson Texts Surface
Kanye West
Reignites Custody War with Kim ...
Pete's Clearly Had Enough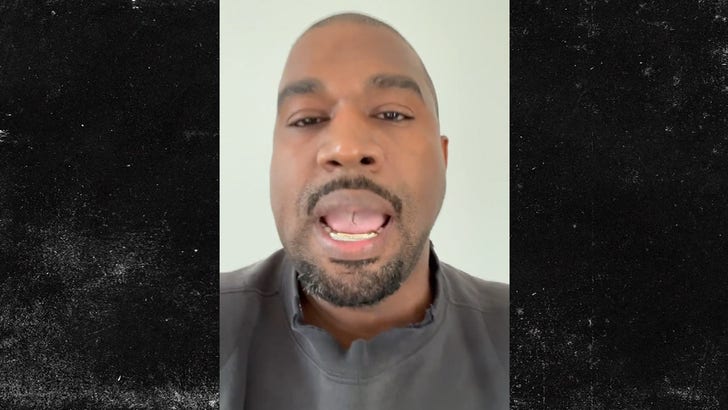 Instagram / @kanyewest
12:26 PM PT -- A little snooping goes a long way, and if you look closely at Pete's chest here ... it would appear he's got some new ink for his new girl, getting Kim's name tattooed on his chest.
It's subtle, but it's definitely there ... and the imprint seems to be fresh. As you know, Pete has a tendency to get his girlfriends' names tatted on his body (Ariana Grande comes to mind) and now -- it seems Kim's joining the club in that respect. Welcome aboard!
12:11 PM PT -- D.L. Hughley has responded to Kanye ... "Hmmm! Ain't it weird that #Kanye supposedly has all these goons who will kill for him, but not one of them will get his prescriptions filled? Here's a thought while you're on your way to kill me in Calabasas, how about somebody drop by CVS and pick up his Xanax! Lol."
Kanye West is at it again -- rapid-fire posting multiple videos and screenshots to prove what he claims is a raw deal on how his kids are being raised ... without much say from him. And one thing is for certain, Pete Davidson isn't biting his tongue anymore.
Ye posted several videos with allegations against Kim Kardashian, claiming she's pulling the rug from out under him as it relates to letting their kids come to Sunday Service -- specifically, with North.
Turns out Pete was watching Kanye's Instagram activity, because a string of text messages between the two -- all sent this morning -- popped up on social media.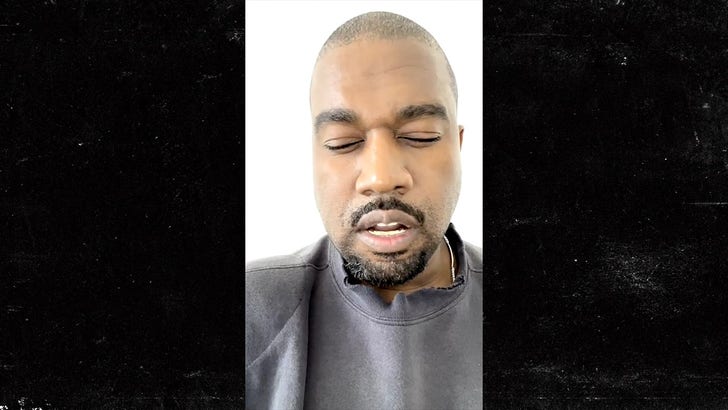 Instagram / @kanyewest
Pete gives Kim credit for being an awesome mom, telling Kanye he should be thankful she's the one taking care of the kids ... but then he sets his sights on making things work with Kanye. Pete invited Kanye for a one on one chat, at his hotel and without cameras.
Pete tells Ye he's been more than respectful over the last few months as Kanye bashed him, but he's done being nice ... either the two work things out, or it's no more mister nice guy.
As for his posts, Kanye's angry about a new video on Kim and North's TikTok account -- in which North sings along to the lyrics of a song about liking emo girls ... Kanye doesn't think that's okay.
Kanye also claimed Pete had bragged about being in bed with "his wife" -- which the texts prove was legit -- but as we told you, Kim's now legally single.
BTW, during this rant, Ye also seemingly threatened D.L. Hughley with violence and even made allegations of drug use -- but at this point, it seems like he and Pete might come to blows before anything like that happens. 😬
Originally Published -- 11:05 AM PT