Antonio Brown Wants To Have Sex With Lena The Plug, 'Lemme Get Next Adam22'
Antonio Brown
I Want To Have Sex With Lena The Plug
... Whatcha Say, Adam22???
11:02 AM PT -- Lena just addressed AB's wishes ... saying, "Antonio, I'm a married woman."
Brown responded, "That didn't stop you last time baby."
Antonio Brown is horny as hell and he doesn't care who knows -- the controversial ex-NFL star just expressed his desire to have sex with Lena The Plug ... publicly asking her husband, Adam22, for permission.
The podcasting couple recently went viral after Lena filmed an XXX-rated scene with porn star Jason Luv ... the first time she worked with another man since she and Adam22 became a couple seven years ago.
If Lena and Adam decide to go down that road again, AB is volunteering as tribute ... going to Twitter to share his interest in getting in on the action.
"Lemme get next @Adam22," Brown tweeted for all to see.
Adam quickly responded ... but we're not going to include it here, 'cause it's a bit too graphic for us to share.
What we CAN say is Adam didn't flat-out say no ... and that might be because he recently told us Lena's new scene has been a cash cow, with their profits far exceeding their expectations.
It hasn't all been positive, though -- Adam and Jason have recently sparked a feud online ... with the former threatening to "expose" the porn star.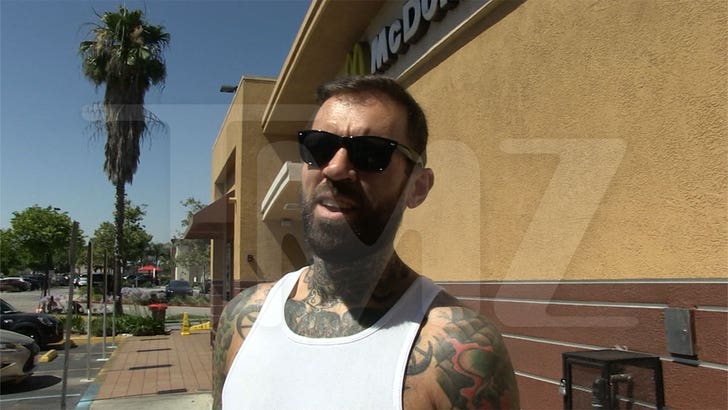 TMZ.com
So maybe don't hold your breath, AB.