Key Biggie Murder Detective Weighs in on New Tupac Vegas Warrant
Biggie Murder Investigator
Weighs In on Pac Vegas Warrant ...
A Long Time Coming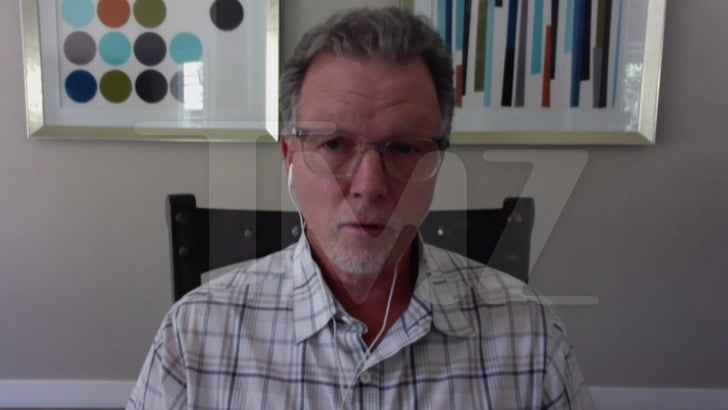 TMZ.com
A former detective who worked on The Notorious B.I.G. murder case -- which overlapped with Tupac's murder -- says Vegas PD might finally be able to close the infamous case ... especially in light of whose home they raided.
Greg Kading gained extensive knowledge of both Pac and B.I.G.'s murders while he was with LAPD, and joined us Wednesday on "TMZ Live" to offer insight into the Henderson, NV raid. We broke the story ... Vegas cops searched the home of Paula Clemons Monday night, and they say it was in connection with the still-open Tupac murder case.
Paula's husband is a guy named Keefe D, and Kading says Keefe has spoken openly about his involvement with Tupac's murder for years now -- alleging his nephew and fellow Crip Orlando Anderson was the trigger man that fateful night in 1996.
Kading says Keefe first confessed to this way back in 2009, during a police interview conducted by Kading. He says they struck a deal with Keefe, so they couldn't use the info he provided to prosecute him -- but he says that deal went out the window the moment Keefe started telling his story in public.
Kading suspects Keefe still thinks he's safe from prosecution, but the fact cops now appear to be zeroing in on him -- or at least, his loved ones -- will probably make him realize he's mistaken.
As for why Vegas cops are jumping on this now -- Kading tells us they might have been working on this in recent years, and only now have all the pieces lined up to prosecute someone.
He's hoping this big break will finally lead to solid, official answers about Tupac's murder.