Jamahal Hill Vows Return To Octagon After Tearing Achilles
UFC Star Jamahal Hill
Vows Return To Octagon
I Do Hard S*** All The Time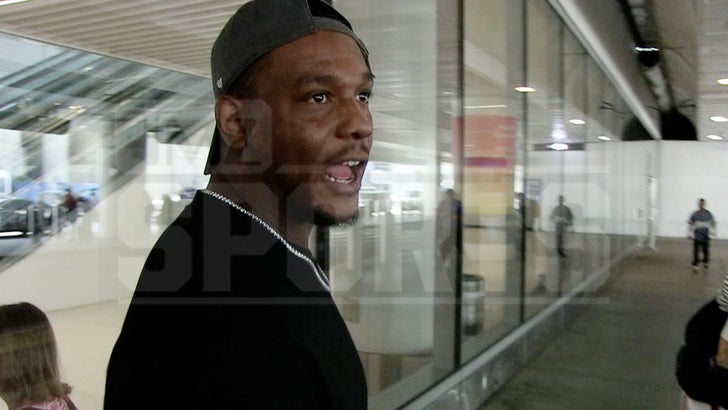 TMZSports.com
"It's not an easy injury to come back from, but I do s*** that's not easy all the time."
That's former UFC light heavyweight champion Jamahal Hill talking about the devastating injury he recently suffered during a pickup basketball game ... admitting he doesn't know how long the torn Achilles will keep him out of the Octagon while vowing to make a return.
TMZ Sports caught up with 32-year-old Hill at LAX earlier in the week -- who was using a scooter to get around -- as he arrived in Los Angeles before surgery ... and we asked Hill how he was doing.
"Good," Jamahal told us, saying, "I'm about to get the surgery and back on the road to recovery. I'll do what I gotta do to get back."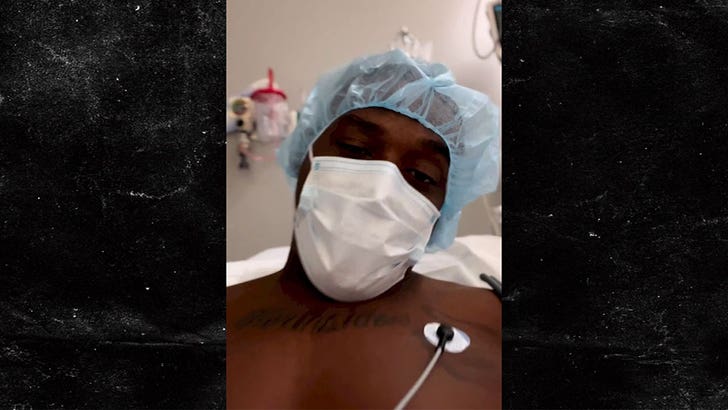 Instagram / @sweet_dreams_jhill
Hill got the injury hooping with Daniel Cormier ... we asked him how it happened (he didn't want to say), but did tell us he's always used basketball to stay in shape.
"I've been using basketball to work out, stay in shape with cardio and s*** since I've been [fighting]. I wasn't doing anything out of the ordinary, out of the regular."
Just days after the injury, Jamahal, who obviously won't be able to fight for some time, made the decision to give up his belt (which he won vs. Glover Teixeira in January) ... we asked him why.
"It was the right thing to do."
Speedy recovery, Jamahal! 🤜