A$AP Relli Sues A$AP Rocky and His Attorney For Allegedly Defaming Him After Shooting
A$AP Rocky
SUED BY Ex-A$AP Mob Member
... For Defaming Him
A$AP Rocky's attorney went way too far in his defense of the rapper after his 2021 shooting incident ... at least according to the alleged victim, A$AP Relli, who's now suing Rocky and his high-powered attorney, Joe Tacopina.
According to docs, obtained by TMZ, Relli claims Tacopina went on a press campaign after he was allegedly shot by A$AP Rocky .... and Relli was defamed in the process.
Relli claims he was painted by Tacopina in the media as a liar, a money grabber, and an extortionist ... and he believes this was all the direction of A$AP Rocky.
The suit claims Tacopina spoke to various outlets, including TMZ ... in one story, Tacopina said, "Rocky didn't commit a crime. It was an extortion attempt by a former associate, who threatened to make false, criminal accusations if Rocky didn't pay him."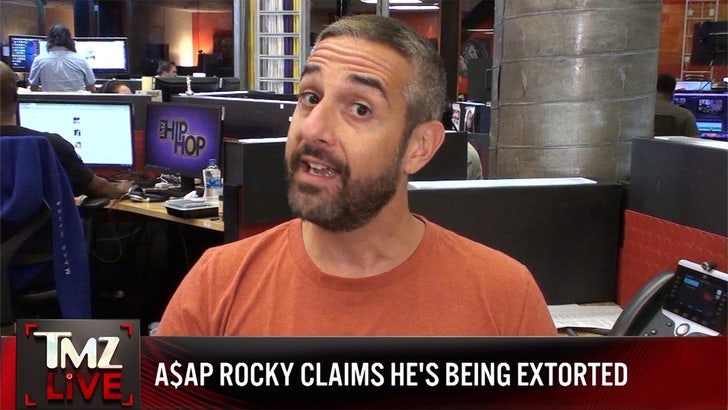 9/16/22
TMZ.com
Relli claims as a result of the alleged attack on him, he received several death threats and has been the subject of ridicule. He's asking for unspecified damages.
Joe Tacopina tells TMZ ... "This is actually nothing more than a publicity stunt which is going to backfire badly. I more than welcome this lawsuit especially because the resolution of the criminal case has not happened yet. This opens up this extortionist to depositions under oath now before the resolution of the criminal case. It will expose the fraud he committed and unfortunately for his lawyers, it will cause them to be responsible for legal fees in this case. They don't know the facts of this case or the actions taken by their client. But, I will be more than happy to educate them."