Shannon Sharpe Says Selena Gomez Used Him To Distract Paparazzi
Shannon Sharpe
Selena Used Me To Hide From Paps!!!
Shannon Sharpe believes he was a pawn in Selena Gomez's game of hide and seek with the paparazzi ... laughing off his viral moment and playfully accusing the singer of using his celeb status to her advantage.
The Hall of Famer shared his side of Wednesday's infamous interaction outside Giorgio Baldi with former Cincinnati Bengals star Chad Johnson ... and he seems to think Selena's team concocted a master plan to make a mad dash to her car without getting captured by the cameras -- using Shannon as a distraction.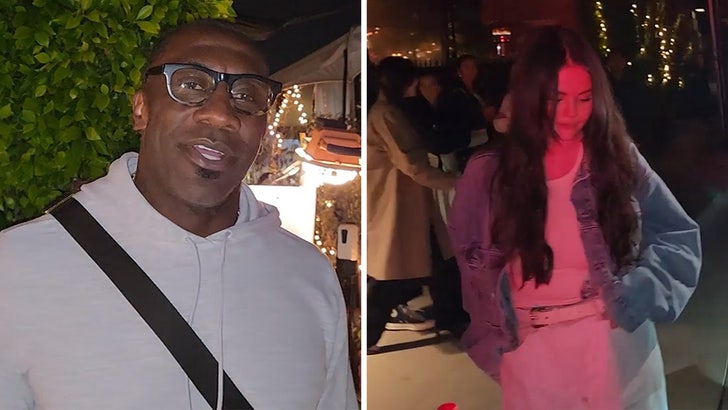 BACKGRID
Sharpe reckons Selena's party realized he was famous at some point in the night ... so when he got up to leave, they followed right behind -- hoping the photogs would be too focused on the Broncos legend.
Of course, it only half-worked -- the guy interviewing Shannon bolted from their conversation mid-sentence to get a shot of Selena ... before eventually getting back to the ESPN host.
Waiting for your permission to load the Instagram Media.
Shannon admits he doesn't know much about the former Disney actress ... but said had he known it was her at the time, he probably would've asked for a selfie anyway.
There's always next time, Shay Shay.