Infowars' Alex Jones Choked Unconscious By Jiu-Jitsu Champ, Snores On Mic
Infowars' Alex Jones
Choked Unconscious By Jiu-Jitsu Champ
... Snores On Podcast 💤
Strange time for a nap ... Alex Jones literally went to sleep while appearing as a guest on Craig Jones' (no relation!) show on Thursday after the Brazilian Jiu-Jitsu champ sent the controversial host to La La Land with a super tight rear-naked choke! 😴
49-year-old Jones' was appearing on Craig's "El Segundo Podcast" when the IBJJF world champ got to live out the real-life fantasy of many of Alex's opponents, literally putting the Infowars host to sleep square in his chair on set.
It's unclear what led up to the submission (Alex was clearly down with it) ... and given Craig's one of the best in the world when it comes to strangling people (he coaches Alex Volkanovski and Israel Adesanya), it didn't take him long.
Craig posted video of the incident ... and had some fun with the caption, writing, "The CIA sent me but I couldn't do my dad like that"
Again, no father-son relation here.
The clip starts with the choke already in deep. After about 8 seconds of pressure, Jones' eyes rolled back, and he was out cold.
Almost 10 seconds later, Alex finally wakes up ... but clearly had no idea what the hell just happened -- common among people who have been choked out.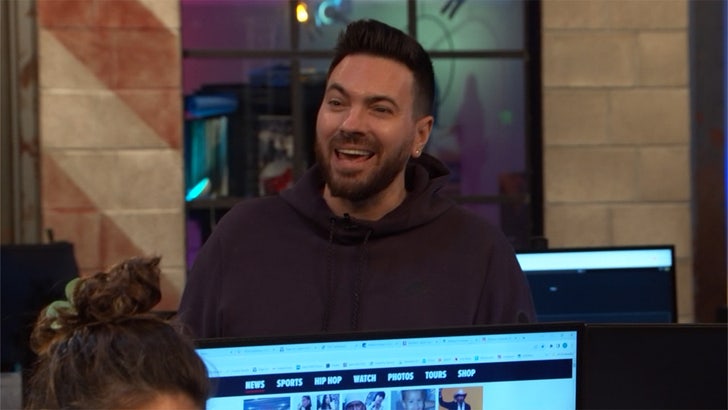 TMZ.com
"What? What'd I just do?" Alex asked, looking around.
Presumably, Craig will drop more videos with Alex when the pod episode debuts.
Of course, if you're a fight fan, you've undoubtedly seen a ton of them done during MMA fights. The choke, which restricts blood to the carotid artery, is one of the very first moves taught in Jiu-Jitsu.