Shaq Says He's Best Athlete-Rapper Ever, But 'Dame Lillard's Really Nice' Too!
Shaq
I'm The Best Athlete-Rapper Ever!!!
... But Dame's Nice, Too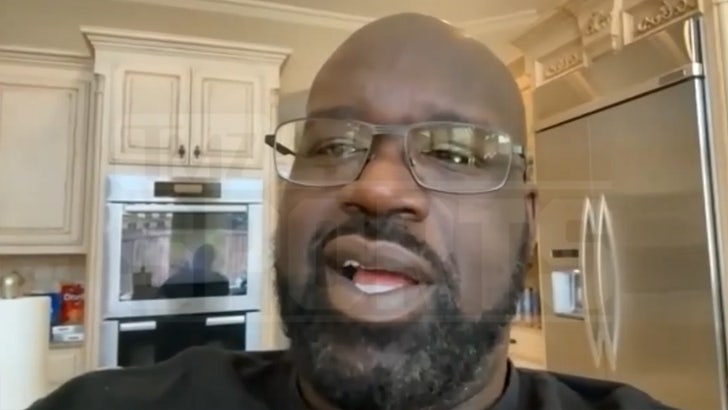 TMZSports.com
Yeah, Damian Lillard and Antonio Brown might have some dope music, but Shaq tells TMZ Sports he's the G.O.A.T when it comes to athletes who rap ... and he's been that guy since the 1990s!
For those who don't remember, Shaq made four rap albums during his Hall of Fame NBA career, with the first one, "Shaq Diesel," coming out in 1993.
He hasn't stopped making music in retirement either ... the 51-year-old actually just jumped on a track with L.A.-based group Coyote -- and he tells us he's got much more on the way too.
"I got a couple of freestyles," O'Neal said. "It's all competition for me, so when I hear other people that say, 'I'm a better athlete-rapper than Shaq,' I gotta step up."
"Nothing personal. I just have to let these people know who paved the way."
Some of the athletes makin' waves in the rap game include Lillard, who's been considered by fans to be one of the best, lyrically, in any sport.
There's also Brown, who's made catchy tracks like "Put That Sh** On" ... as well as former NBA star Iman Shumpert.
But, while O'Neal (who we recently talked to about his huge upcoming charity event) was very complimentary of the guys' talents on the mic, he says he's still the greatest of all time.
"I put stuff out, they put stuff out and we let the people decide who the number one is," O'Neal said.
"I know who the number one is. I'ma always say myself is number one, but they got a lot of the guys out there that are coming."
Only one way to truly figure it all out ... rap battle?!?