Taylor Swift and Travis Kelce Are Very Hands-On for Second NYC Date Night
Taylor Swift & Travis Kelce
Back-To-Back Date Nights In NYC ...
Major Displays Of PDA!!
The world's most famous couple was filmed strolling out of the Waverly Inn restaurant in Manhattan's Greenwich Village Sunday evening.
Check it out ... Taylor and Travis couldn't contain their excitement for one another, grinning from ear to ear.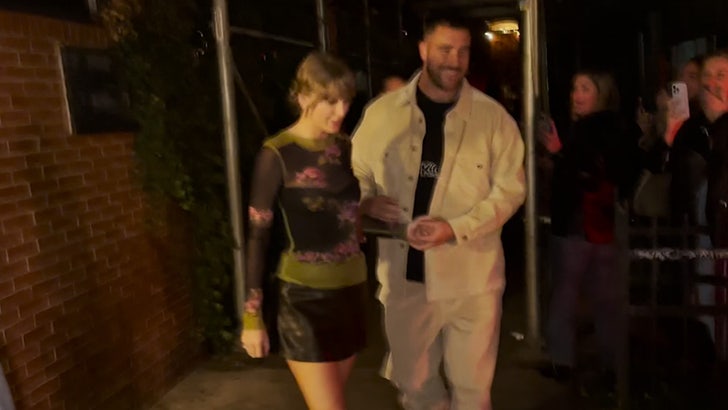 10/16/23
Getty
They were also very affectionate. At one point, Travis held Taylor's hand in both of his, placing one on top of hers and the other underneath.
The Kansas City Chiefs tight end then put a gentle hand on the pop star's backside as they moved through a crowd of onlookers and paparazzi photogs.
No kissing was caught on camera ... but the lovebirds likely saved that for later behind closed doors judging from all available evidence.
As we reported ... Taylor and Travis came out of their cocoon Saturday to reveal to everyone on earth they are officially boyfriend/girlfriend.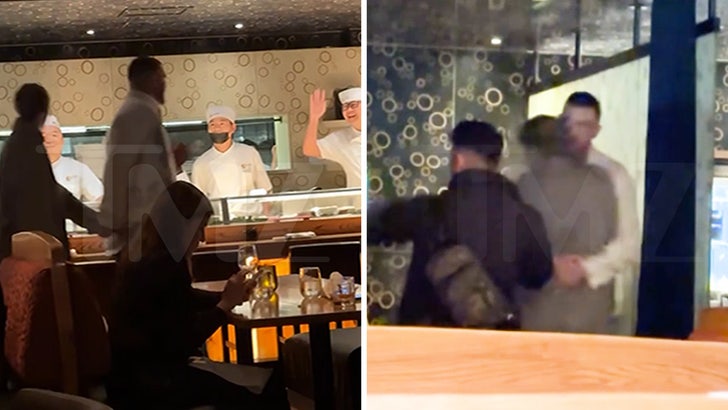 10/14/23
TMZ.com
That night, the two were seen cuddling and holding hands at Nobu in Manhattan. They also caused a media frenzy as they arrived at the restaurant and left together after dinner.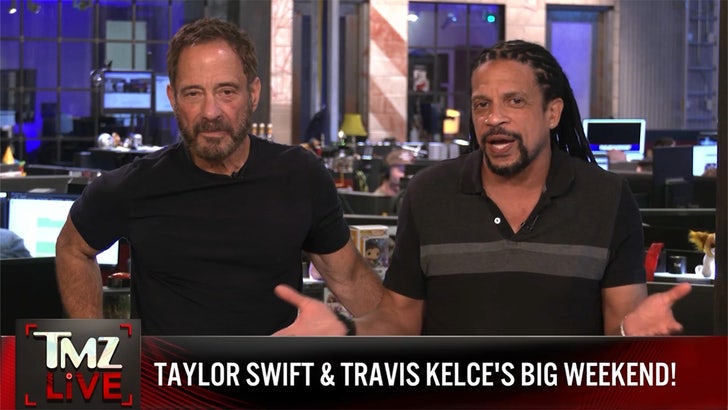 TMZ.com