YouTuber Jack Doherty's Security Guard KOs Guy, Did Same for DaBaby
YouTuber Jack Doherty
His Security Knocks a Dude Out ...
Once Did Same for DaBaby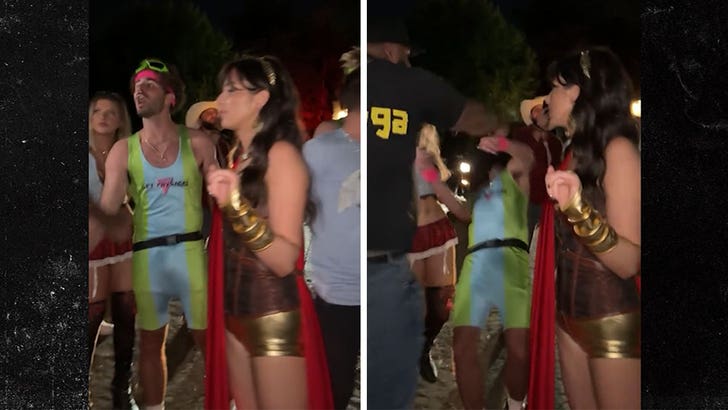 X / @dohertyjackk
A YouTuber's bodyguard punched a guy's lights out -- all of which was caught on video ... and which reeks of déjà vu considering he did this before while working for DaBaby.
We're talking about Jack Doherty, who's pretty famous among the Gen Z crowd ... and who posted a wild clip of a violent altercation that went down Friday night during what looks to be some sort of Halloween party here in L.A. alongside fellow YouTuber Corinna Kopf.
It looks like Jack was arguing with a couple guys who were rolling with Corinna and her crew -- all stemming from an apparent snub she dished out to Jack while at the party -- and they're all bickering back and forth for a while ... until this security dude rolls up.
Eventually, he confronts one of the fellas Jack's facing off with ... and they start to exchange words -- which ultimately ends with JD's hired muscle throwing a haymaker out of nowhere.
The guy who gets punched -- who's way smaller than the bodyguard -- falls straight to the ground ... and his friends (including Corinna) start to yell at the perpetrator, asking him why he did that. The bodyguard backs away and tries cussing them out in his defense.
Jack seemed happy to post the clip online, and he added "context" underneath ... writing, "they were pressing us," which seems to mean that the guys he was initially arguing with were threatening him. But based on the longer version of this incident ... that's iffy at best.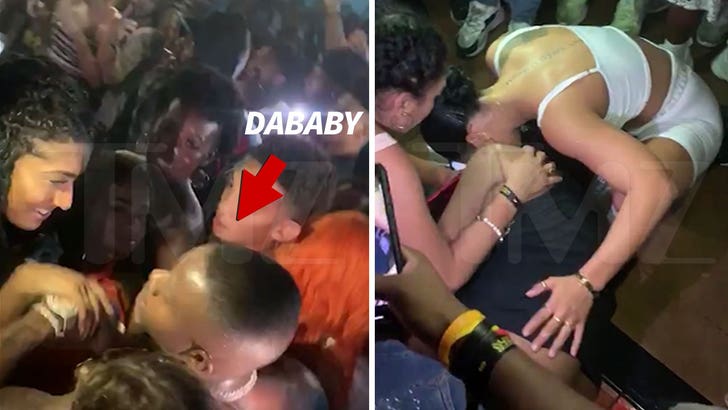 SEPTEMBER 2019
TMZ.com
Now, here's the kicker ... this bodyguard was actually wrapped up in something similar a few years back while working for DaBaby -- something the Internet was quick to remember.
We actually covered this at the time ... DB was performing in New Orleans, when he started getting swarmed by fans as he waded into the crowd -- at which point, this same man (who was working for DaBaby) threw a similar punch ... only then, he KO'd a freaking lady.
A closer look shows it is, indeed, the same man ... and we've figured out who the hell he is. He goes by Kane Kongg on social media. He's a content creator himself -- but obviously does bodyguard work on the side for the rich and famous.
Kane hasn't addressed this latest violent moment -- but when the DaBaby thing happened, he hopped online and tried clarifying what happened, chalking it up to him doing his job. Not sure that's gonna fly this time around though -- this hit looked completely unprovoked.