Tennessee Titans Wide Receiver Kenny Britt CHASED Down by Cops
Titans Wide Receiver
CHASED Down by Cops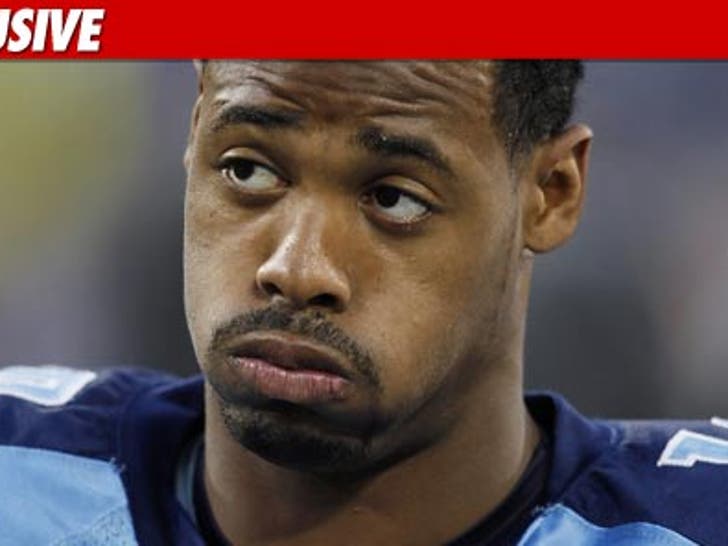 Tennessee Titans wide receiver Kenny Britt's off-season workout includes trying to outrun the law -- at least according to officers who busted him in New Jersey after a "COPS" style chase.
Police in Bayonne, NJ tell TMZ they attempted to pull over Kenny -- a former 1st round pick and Rutgers star -- for speeding around 4:30PM on Tuesday, but he allegedly hit the gas and kicked off the chase.
Bayonne PD says after a few miles, Kenny just stopped and he and his passenger attempted to walk away from the car. During questioning, officers say the passenger tried to bolt on foot -- FAIL. Officers arrested him for alleged possession of marijuana and resisting arrest.
Kenny was arrested and booked for 2nd degree eluding and obstruction -- cops say he lied about owning and driving the car ... a 2010 navy blue Porsche Panamera S which was impounded.
Britt was also arrested in January 2010 -- again in NJ -- for outstanding traffic warrants.