LeSean McCoy -- Party Bus Accuser ADMITS I Never Touched Her
LeSean McCoy:
Party Bus Accuser ADMITS
I Never Touched Her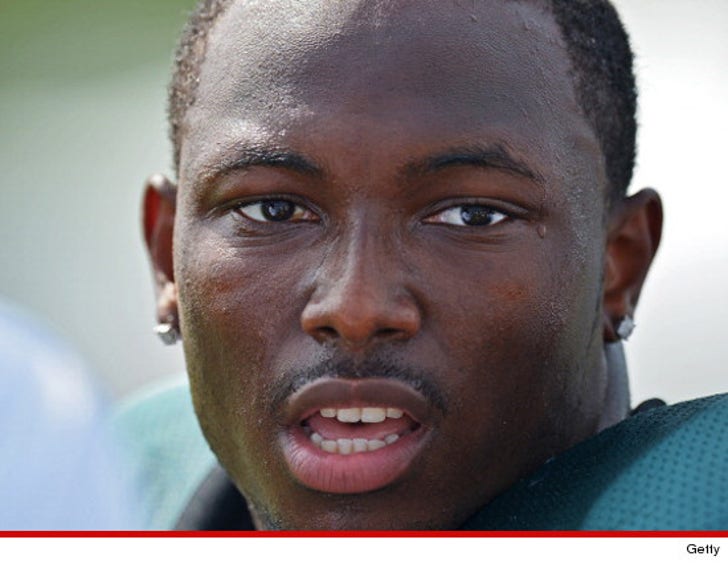 EXCLUSIVE
NFL superstar LeSean McCoy believes he has a smoking gun that proves he NEVER physically assaulted a woman on a party bus back in 2012 -- a text message -- and TMZ has a copy of the digital evidence.
The Philadelphia Eagles running back just filed new documents in his legal war with "Mary Roe" -- a woman who sued McCoy claiming she was assaulted and badly injured on his party bus back in December after she objected to being sprayed with water.
In his legal response, McCoy included a text message that "Roe" -- aka Brandi -- allegedly sent to another woman in which the accuser states, "Lesean [sic] didn't touch me physically."
In the text, Brandi says she has bruises and a lump on her head from the incident -- but she needs witnesses to back up her allegations that McCoy ordered his bodyguard to rough her up.
The alleged text continues, "I'm trying to keep Leseans [sic] name out of this even if he encouraged his body guard initially at first."
"I know this isn't a pretty situation but females go thru things like this all the time and it gets brushed under the rug or thrown out. I have 2 other girls that I'm hoping will at least speak to my lawyer as well."
Brandi is suing both McCoy and a man she believes to be his bodyguard for more than $50k in damages for assault and battery, intentional infliction of emotional distress, false imprisonment and negligence.
McCoy claims the allegations are complete BS -- and insists the woman is simply trying to shake him down for some cash.