Aaron Hernandez -- 'Person of Interest' in Double Murder Investigation
Aaron Hernandez
'Person of Interest' in Double Murder Probe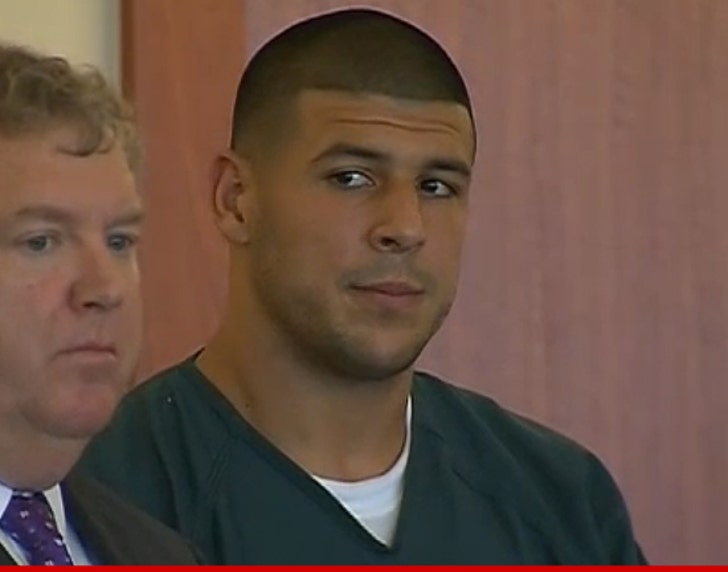 EXCLUSIVE
Aaron Hernandez has been named a person of interest in a 2012 double murder investigation, TMZ has learned.
Law enforcement sources tell us ... investigators now believe Hernandez had "some involvement" in the shooting incident from July 2012, when two men were killed in a late night drive-by in Boston.
Despite the connection, we're told officials don't have enough on Hernandez yet to elevate him from "person of interest" to "suspect." The investigation is ongoing.
As we reported, Hernandez is currently being held without bail while he awaits trial for the murder of 27-year-old Odin Lloyd on June 17th.