Detroit Lions Nate Burleson -- Breaks Arm in Car Accident, Pizza to Blame
Lions Star Receiver
Breaks Arm in Car Accident
Pizza to Blame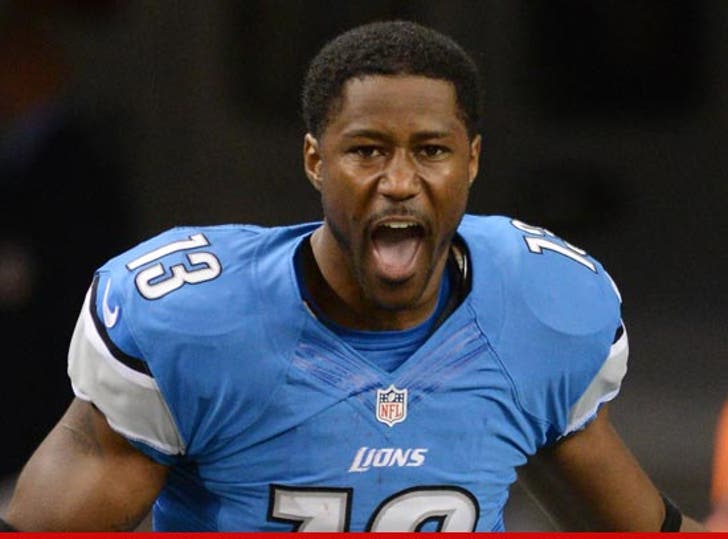 Breaking News
Detroit Lions wide receiver Nate Burleson's season could be over after busting his arm in an early morning car accident caused by ... wait for it ... a late night pizza pickup.
Police say the Lions' star was driving on a highway outside Detroit around 2:25 AM when he swerved and wrecked the vehicle ... breaking his arm in two places.
The painful twist here, according to cops, is Burleson was simply reaching for a pizza that had fallen off the seat when he lost control of the SUV.
Better than a DUI ... but still ... dude's season could be over. He also missed most of last season with a broken leg -- but that injury happened on the field.
The only good news ... for Lions fans, anyway -- Megatron is healthy.