Amber Portwood and Gary Shirley -- We Are Never Ever Getting Back Together
Amber Portwood and Gary
We Are Never Ever
Getting Back Together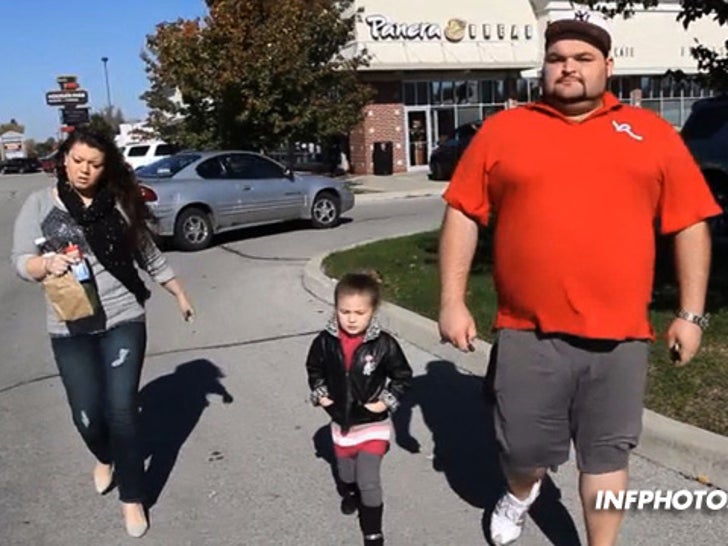 EXCLUSIVE
Amber Portwood may be hanging out at a Panera Bread with her ex ... but that doesn't mean they're bangin' again ... this according to Amber and her baby daddy.
Amber and Gary Shirley made it clear outside the tasty food chain in Indiana today ... telling a photog they have no plans to get back together following her exit from prison this week.
As you may recall -- Gary and Amber had an extremely volatile relationship ... Back in '10 Amber was arrested for attacking Gary while MTV cameras were filming for "Teen Mom."
For now, it seems the two are simply trying to get along for the sake of their kid ... but in case that doesn't work out -- hopefully Gary's learned to duck.