University of New Mexico -- Running Back Arrested for Rape
University of New Mexico
Running Back Arrested for Rape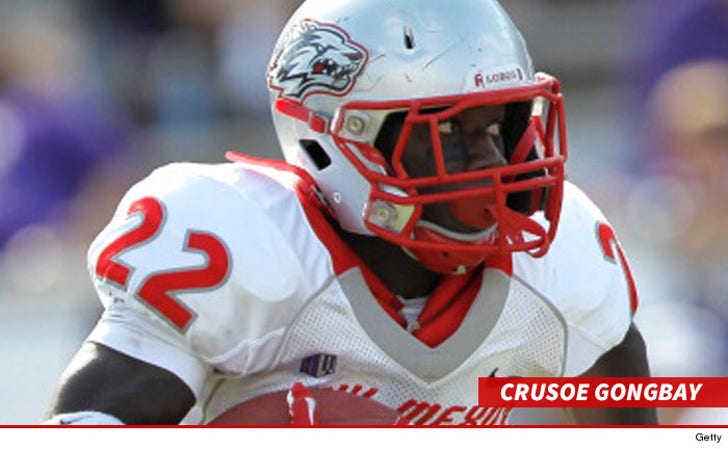 Breaking News
University of New Mexico running back Crusoe Gongbay has been arrested on suspicion of rape in Albuquerque ... officials say.
20-year-old Gongbay -- who's battling for the starting RB job next season -- is accused of sexually assaulting a UNM student on April 13th.
Officials say the woman contacted authorities around 3AM on April 13th claiming she had been raped. She claims 2 other men may have also been involved.
Investigators say the accuser underwent evaluation from the Sexual Assault Nurse Examiner Unit -- and the evidence was sent to the state crime lab for processing.
The investigation is ongoing -- and the results from the crime lab are not back yet.
UNM head coach Bob Davie issued a statement saying Gongbay has been suspended from the UNM football team "due to the obvious serious nature of these charges."