Boxer Gerald Washington -- Arrested In Burbank
Boxer Gerald Washington
Arrested In Burbank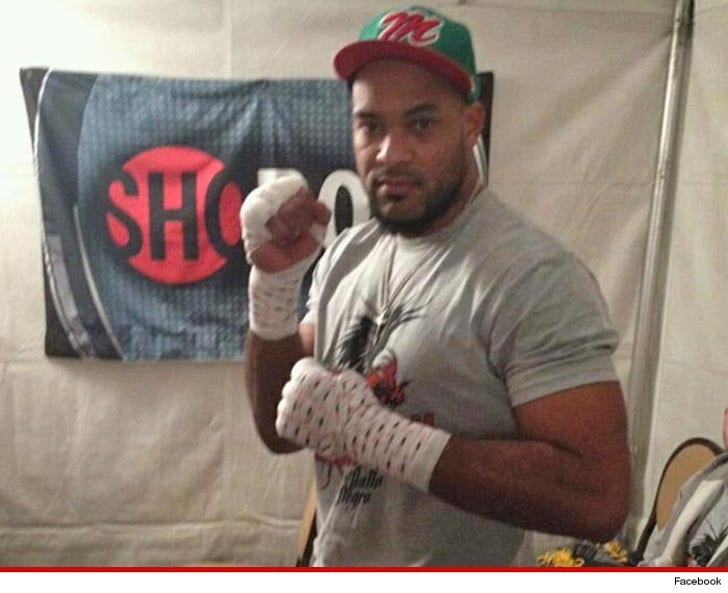 EXCLUSIVE
Boxing phenom Gerald Washington was arrested in Burbank, CA late Monday night ... TMZ Sports has learned.
Washington -- a former tight end at USC -- is 14-0 in the ring ... but last night, the 32-year-old found himself in handcuffs after a routine traffic stop went south.
Law enforcement sources tell us ... cops noticed Washington's Chevy truck was "straddling the lines" just before midnight ... plus, he had expired tags ... so they pulled him over.
During the stop, cops determined Washington was NOT under the influence -- but officers noticed a warrant out for his arrest stemming for a previous driving without a license incident.
He was taken into custody and bail was set at $5k.
We're told Washington -- nicknamed "El Gallo Negro" -- was very cooperative. We're told Washington is still in custody.