Robin Thicke -- Hal-HO-ween Without Paula Patton
Robin Thicke
Hal-HO-ween Without Paula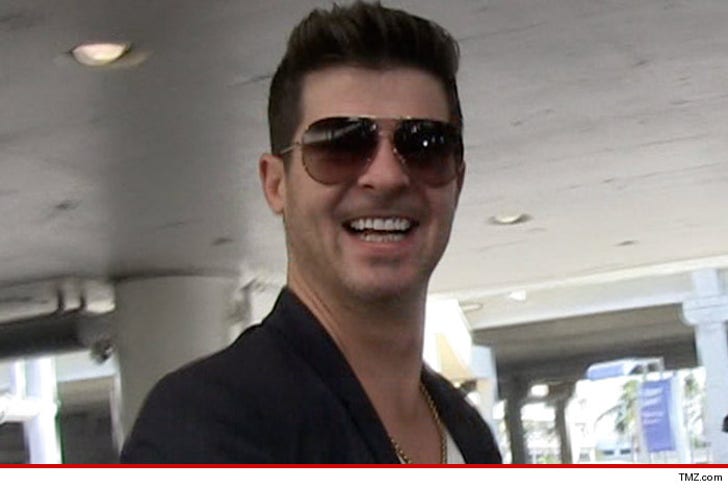 EXCLUSIVE
Robin Thicke is clearly done trying to win his ex Paula Patton back ... because the dude rolled into a costume shop with 4 chicks and bought them all sexy outfits.
Thicke hit up Trashy Lingerie -- a supplier of celebrity undies -- and we're told he dropped $2,800 on his harem of hotties ... buying them skimpy greek bras and skirts for Halloween.
The single life ... it could be worse.