Cris Cyborg Says She's Open To Fighting Ronda Rousey In WWE
Cris Cyborg
I'd Fight Ronda Rousey In WWE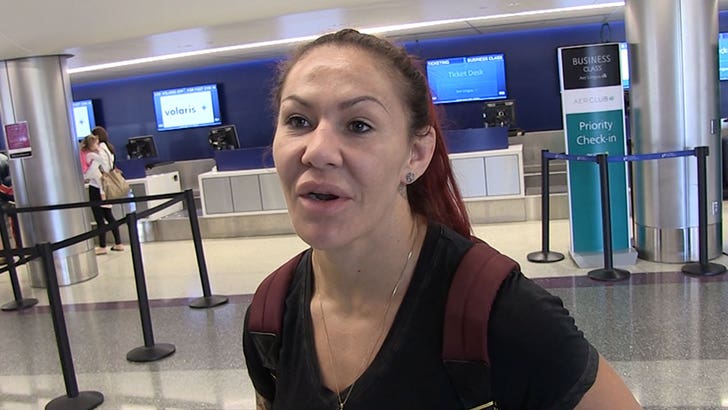 TMZSports.com
TMZ Sports talked to Cyborg at the airport in L.A. on Sunday ... and asked her about the possibility of finally facing her rival after years of trash talk ... and battling Ronda in the WWE.
"Some fans ask me, 'Cris, do you like to make a fight with Ronda Rousey in WWE?'" Cyborg tells us, "I say 'Maybe, ya don't know. Maybe.' It's not something I plan. But if fans would like to watch, I need to train for that, but, ya know, it's gonna be great."
Cyborg was actually complimentary of Ronda ... telling us she's seen Rousey do her thing in the WWE ... and thinks she's kickin' ass in the squared circle.
"I watch a couple things Ronda's doing there, and I think she's doing great."
Justino also breaks down her plans to box in the future ... and explains why Conor McGregor is a trailblazer.