Logan Paul On Sage Northcutt Fight, 'I'd Have to Train My Ass Off'
Logan Paul
On Sage Northcutt Fight
'I'd Have to Train My Ass Off'
TMZSports.com
Logan Paul knows he can't just jump in the Octagon and wreck Sage Northcutt -- telling TMZ Sports if the two hammer out a deal ... he'd have to "train his ass off" first.
Of course, Logan has said he wants a real deal UFC fight -- and Sage Northcutt told us he's down to give him that match.
The problem for Paul ... Northcutt is a beast who's 11-2 as a pro MMA fighter, with 6 of those wins in the UFC. And, he's only 22 years old!
"I wouldn't say I'd handle Sage Northcutt," Logan says ... "Sage Northcutt is an animal."
Still, Paul says it would be "fun" to square off with the guy -- if he can put together a real training camp first.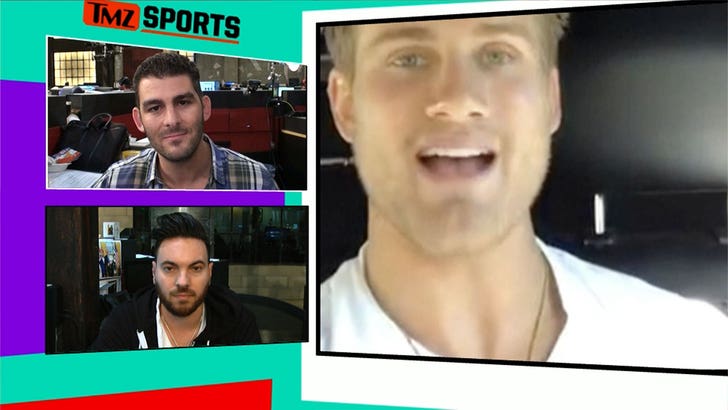 TMZSports.com
Our advice ... call Woodley. Get in the gym. Make it happen.