Derek Jeter Parties In Miami After Unveiling New Marlins Logo
Derek Jeter
Parties In Miami
New Marlins Logo Celebration!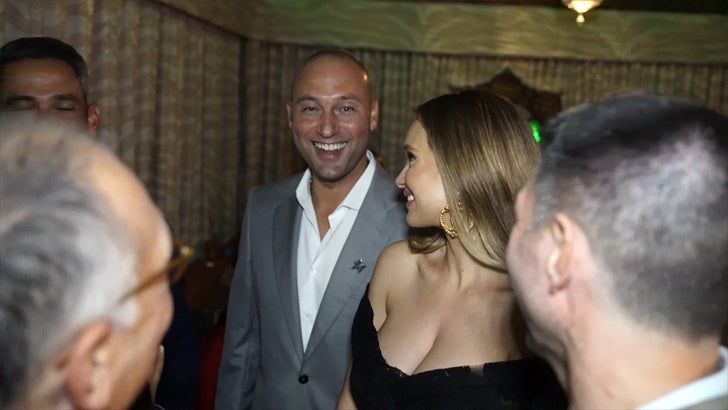 World Red Eye
New logo means big turn up ... 'cause Derek Jeter partied at one of Miami's newest hot spots to celebrate the unveiling of the Marlins' new duds Thursday night!!
D.J.'s been makin' an effort to wash the stench of losing off the Marlins since he took over the team last year ... trading star players, punting their ugly center field statue and now changing their look.
To celebrate ... Jeter grabbed (a very pregnant) Hannah Jeter and hit David Grutman's Bar Bevy for a little turn-up.
Ex-Yankees star Jorge Posada and current Miami baller Lewis Brinson were also there ... and Jeter -- who was also celebrating being Ocean Drive Magazine's new cover boy -- seemed to love it all.
In fact ... Jeter proclaimed this is the start of a new era in Miami, saying, "We have a new group that's in town. We want this to represent a new beginning."
Soo ... how'd he do with the new unis??
Hate 'em? Well, here's something you'll definitely love ...