Lamar Odom Hires Kids to Work for Him At Odom Recovery Group, Company Vacation
Lamar Odom
I Hired My Kids To Work For Me ...
Company Vacation's 1 Perk
Lamar Odom's keeping it in the family ... he hired his son and daughter to work for his substance abuse treatment company, and he treated them to a company getaway.
Sources close to Lamar tell TMZ ... he's focused on strengthening his bond with his kids, and that includes getting his son, LJ, and daughter, Destiny, jobs at Odom Recovery Group.
Lamar's son is a marketing consultant ... we're told he's basically been mirroring Lamar, learning the ins and outs of the company so he can be Lamar's backup when needed.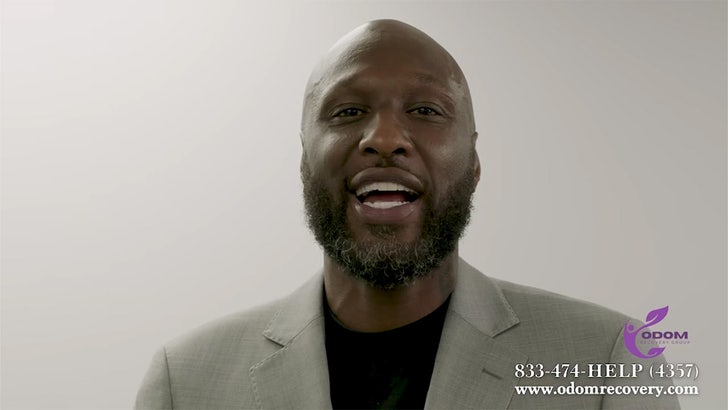 Odom Recovery Group
Meanwhile, Lamar's daughter is a client representative ... she's responsible for taking down patients' information and making sure they're all set up when they start their recovery journeys. We're told both kids even participated in a commercial for the company, which will air on Hulu in various locations.
In recognition of their hard work on the job, we're told Lamar took his newest employees on a little vacation in Orange County, spending a few nights at an oceanfront property in Newport Beach.
The job opportunities and company vacations are all part of Lamar's attempt to reconnect with his kids ... and we're also told they've all been living under the same roof since the end of May.
Lamar definitely needs the help at his company ... Odom Recovery Group keeps expanding, he's added 14 new rehab centers to his portfolio and it's all hands on deck at work, with his baby mama Liza also helping out on the job.
The new treatment centers Lamar's family is helping him manage include ...Restoration Recovery in Sacramento, Compassions in Laguna Hills, Inner Minds Health in San Bernardino and Vanity Wellness Center in Woodland Hills.