Cardi B Happy She Threw Mic in Vegas, Says Fan Threw Ice On Purpose
Cardi B
No Regrets Over Mic Throw 🎤💥
'Bitch' Wasn't a Fan, She Meant to Hit Me!!!
Now that she's cleared of any potential charges, Cardi B is popping her ish over that Vegas mic-throwing incident, and she's standing by her actions!!!
Cardi popped up on "The Breakfast Club" Friday, and recalled the violent July incident with much detail ... but admitted she was initially quiet because she thought the incident would land her in jail!!! 😬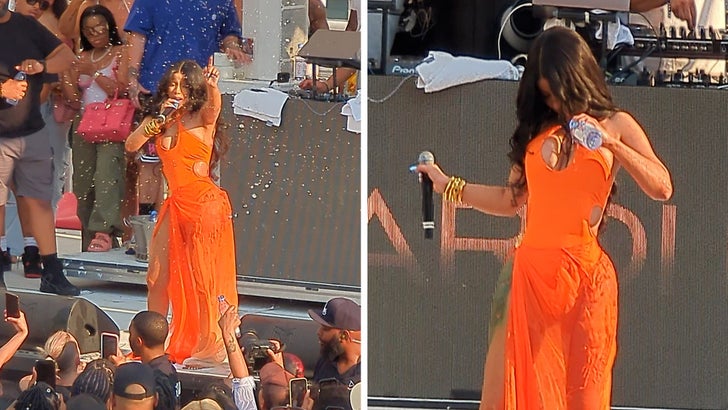 7/29/23
SplashNews.com
Cardi recalled the scorching Vegas temperatures playing a factor in her asking the crowd to splash her with water, while also warning them not to hit her face.
After performing several songs Cardi says she was met with a face full of ice and thinks the fan did it on purpose, so she retaliated by throwing the mic like a javelin.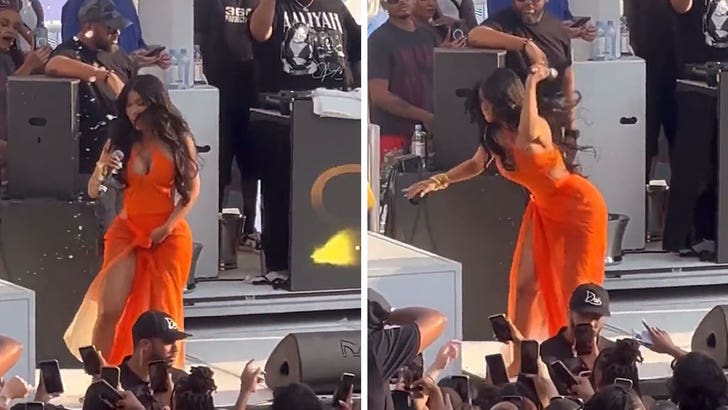 7/29/23
Twitter, TikTok / @j_blizzyy
Cardi said she reviewed the footage and claimed she saw the woman intentionally aiming at her face, so she has no regrets about setting it off!!!