Backstreet Boys Member Howie Dorough Open to Tour with *NSYNC
Backstreet Boys
Howie Down to Tour with *NSYNC ...
Let 'Em Go First, Though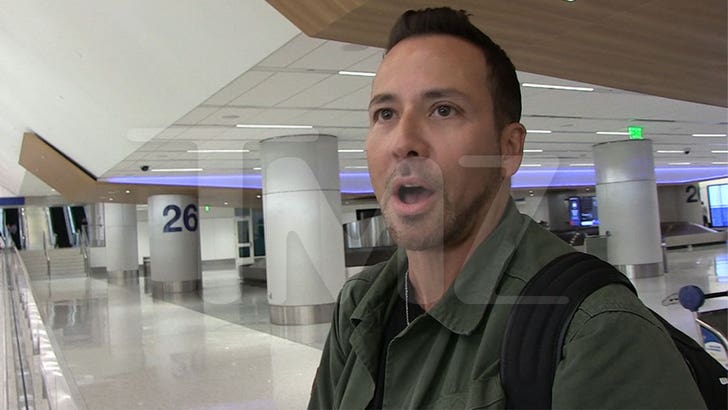 TMZ.com
Howie Dorough says he'd love to have the Backstreet Boys tour with *NSYNC -- but says Justin, JC and co. deserve their own spotlight first ... assuming they actually want that.
We got the BB member Monday at LAX, and asked about all the speculation over a possible prolonged reunion for the *NSYNC fellas ... possibly including a throwback tour, which fans really seem to want at this point.
Howie hits us with a pretty optimistic take, saying he'd be more than open to co-headlining with *NSYNC ... he'd actually welcome it, and he's sure the other Backstreet Boys would too.
While many might've assumed there's a rivalry between the 2 groups ... there isn't, according to HD. He says a lot of them are actually pretty good friends -- and it sounds like they might have even talked about this once or twice over the years.
In other words, if any *NSYNC/Backstreet Boys tour is in the stars -- and there's no guarantee it is -- he says the "Bye Bye Bye" guys should get a bite at the apple first, because there's major interest in them right now. Relevancy rules!
As we've reported .... JC and Lance Bass left the door open for a potential reunion tour, but nobody's saying it's definitely going to happen -- and until they do, everyone's probably better off cooling their jets instead of getting their hopes up.
Enjoy the new *NSYNC song ... and let's just take it one day at a time. BB stans, included.
Do you want to see *NSYNC and the Backstreet Boys tour together? Vote below.