Taylor Swift Relationship Will Help Travis Kelce Focus, Play Better, John Salley Says
John Salley
Swift Relationship Will Make Travis Kelce Play Better
... Here's Why!!!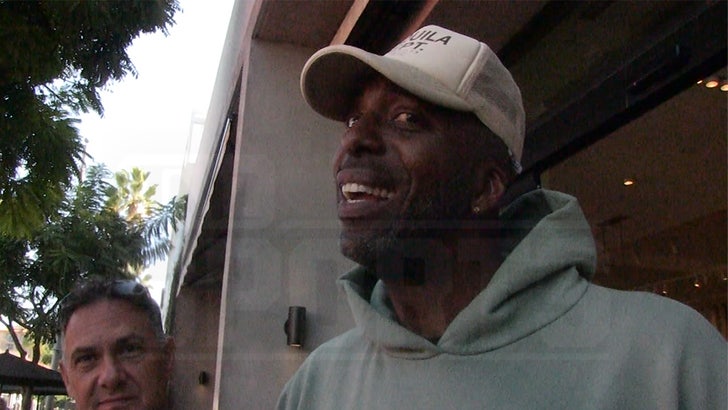 TMZSports.com
If Travis Kelce starts going off in the next couple weeks, John Salley says Chiefs fans can thank Taylor Swift for it ... telling TMZ Sports he believes a committed relationship with the pop star will help the tight end's game tremendously.
As for why ... the four-time NBA champion says it's simple -- Kelce spending his time with just one woman going forward this year will free him up to focus way more on ball.
"He now doesn't have to worry about 100 DMs," Salley told us out in Los Angeles this week, "or making sure certain girls got tickets. He can be focused, right?"
"So, he has practice, go to sleep, talk to his girl. That's easier than when you get to be the playboy that he used to be."
And, if for some reason Kelce even thinks about straying from a relationship with the "Love Story" crooner ... Salley made it clear he believes there's just no way her fanbase will let it happen.
"You can't do that," the former Lakers center said with a smile. "Those Swifties got cameras!"
Of course, it's unclear if Kelce and Swift are even looking for something serious ... while the two obviously have some sort of romance brewing -- there's no indication yet whether boyfriend/girlfriend labels are on the horizon.
Salley, though, says he's rooting for the couple ... and, check out the clip, he's also got some advice for Kelce on how to keep the relationship going strong for the foreseeable future.