Ariana Grande's Ex-Husband Dalton Gomez Kissing Maika Monroe After Divorce Finalized
Ariana Grande's Ex
Dalton Gomez Smooching Maika Monroe ...
After Finalizing Divorce
Ariana Grande's ex-husband, Dalton Gomez, is certainly enjoying the single life ... he was locking lips with actress Maika Monroe right on the heels of officially ending his marriage.
According to DeuxMoi, Dalton and the "It Follows" star were packin' on the PDA this past weekend -- the person who snapped the photo claims they were friendly with others at Jumbo's Clown Room ... a "bikini bar" in Los Angeles.
Maika and Dalton were apparently making out quite a bit, and barely trying to hide it -- the witness says the apparent couple would look around to see if anyone was watching before goin' back at it.
As we reported, Ariana handed Dalton $1,250,000 as part of the settlement instead of spousal support. He's also getting half of the proceeds from the sale of their L.A. pad, and Ariana will have to cough up another $25k for his attorney's fees.
We were told there's a "strong mutual love and respect" between them ... and as you know, Ariana's already moved on from Dalton to her "Wicked" costar, Ethan Slater.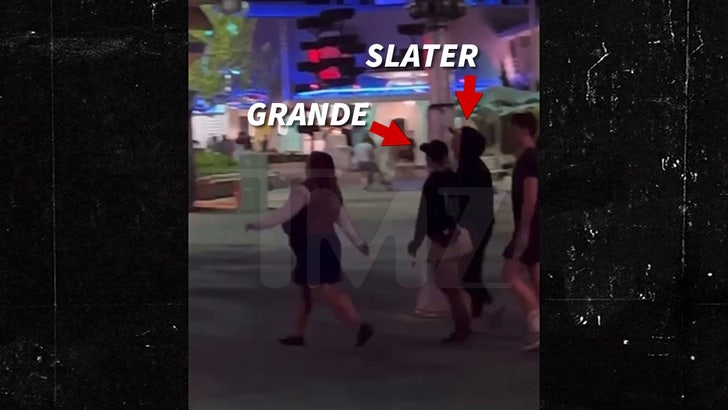 9/26/23
TMZ.com
No, we haven't seen them suckin' faces at a strip club, but they did venture to Disney World last month. Not exactly the same vibe.
Did Ariana Grande and Dalton Gomez move on too soon after their separation? Vote below.